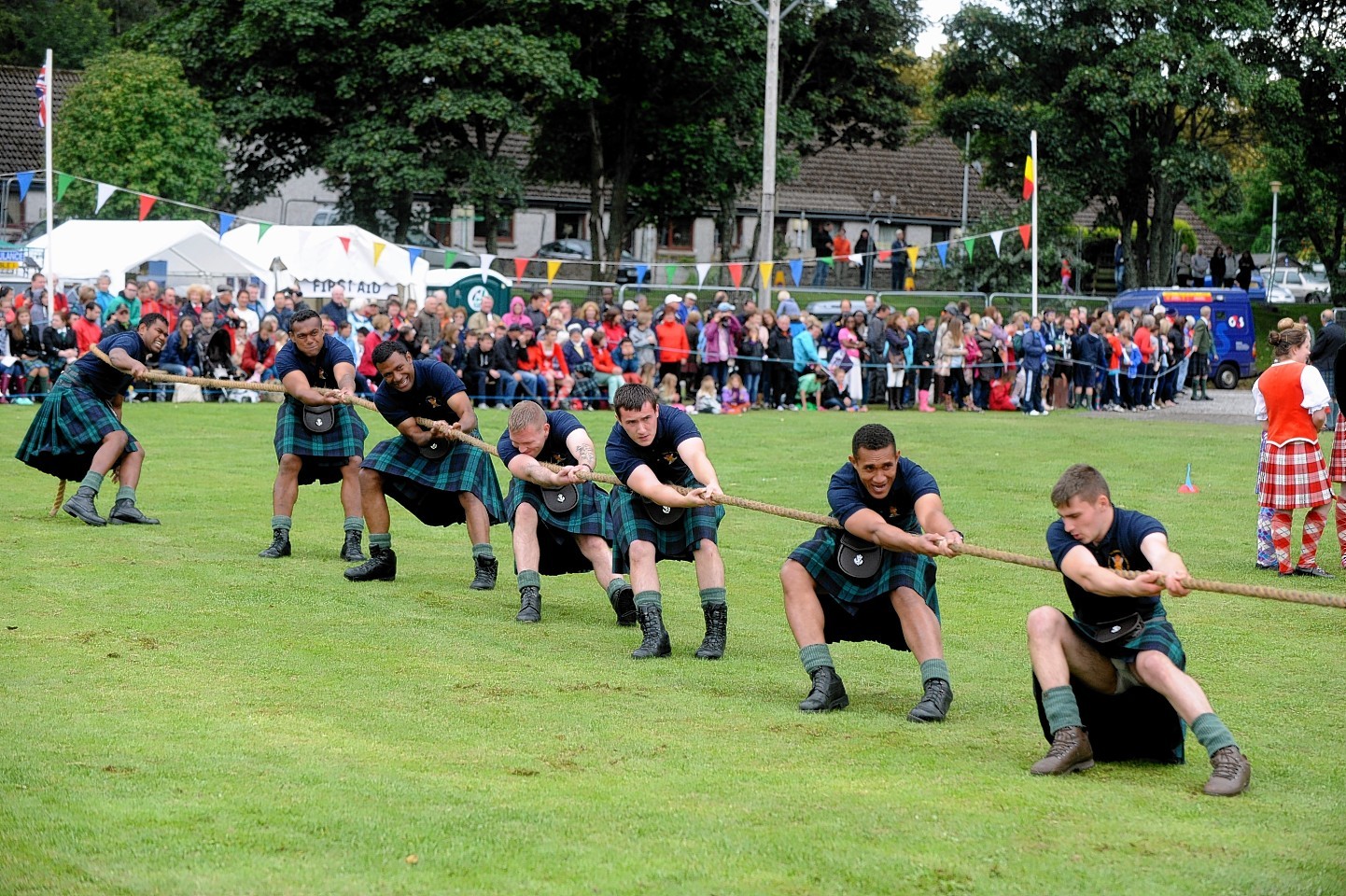 The Ballater Highland Games has been cancelled this year due to the coronavirus pandemic.
The games, held annually on the second Thursday of August, are usually a highlight of the summer calendar in Deeside and attract thousands of visitors, including royalty.
John Sinclair, the chairman of the Ballater Highland Games and one of the owners of HM Sheridan butchers in Ballater, said the committee's decision was made with a heavy heart.
He said: "Due to the ongoing situation with Covid-19, we have decided to call off the games this year.
"Everyone's feeling pretty distraught and disappointed.
"It's the first time it's been cancelled since the war, as far as I can tell, so this was a really big decision.
Mr Sinclair added: "There's trade stands to cancel, marquee people and food stand operators that need to know the plans because they need to prepare for the games months in advance.
"And because we can't guarantee anything, we thought the best thing to do would be to cancel.
"Maybe on games day, depending on the situation, there might be a few things happening in the park, like a piper, just to mark the occasion.
"We're hoping to extend the parks for the games next year, so we'll hopefully be back a bit bigger and we'll have plenty of time to plan."
In addition, the Cromar and District Horticultural and Industrial Society has cancelled its annual plant sale, which was due to be held at the MacRobert Hall in Tarland on May 16.
The society's annual open show on August 8 has also been cancelled.