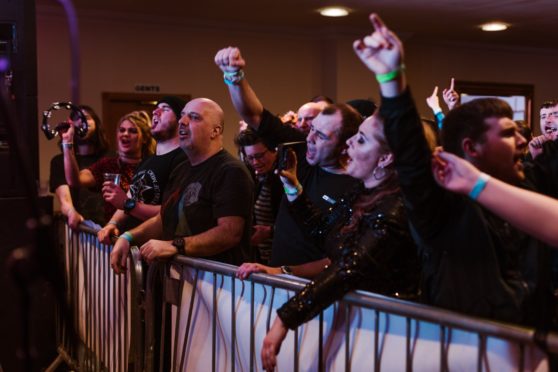 Organisers of a tiny Aberdeenshire fishing village's hugely popular north-east music event have confirmed they will be back next year "bigger than ever".
Those behind St Combs' Lizard Festival were left with no choice but to cancel this year's event due to the Covid-19 pandemic and the uncertainty surrounding live music events.
It was launched by local David Stewart in 2012 with the intention of raising money for the charities that have helped his niece, who has cystic fibrosis.
The music festival has grown to attract hundreds of people from across the north-east each year, raising more than £30,000 for a variety of local charities in the process.
A "scaled-down" event – the Blizard Festival – has also been running for around four years.
The RNLI in Fraserburgh and Peterhead, as well as Fraserburgh Community Garden, were to have benefitted from this summer's event.
Committee member Fraser Graham said: "It was really disappointing to have to cancel the festival this year, but there has been a real togetherness within in our community during this difficult time.
"We're now looking forward to 2021 and our hope for the festival next year would be to sell out the tickets. The more money we can raise, the more we can give back."
Mr Graham says the Lizard Festival in August 2021 will be "the biggest event yet" and its "amazing new venue" will be revealed at a later date.
The volunteers are also in the process of planning the Blizard Festival for early 2021 and are in the process of securing a venue.
Normally the event would take place at the Tufted Duck in St Combs.
As its owners plan to relaunch the business as a bar and bistro, however, the committee will have to secure a different venue.
Venue suggestions for the Blizard Festival can be made through the Lizard Festival Facebook page or by emailing lizardfest@hotmail.com.