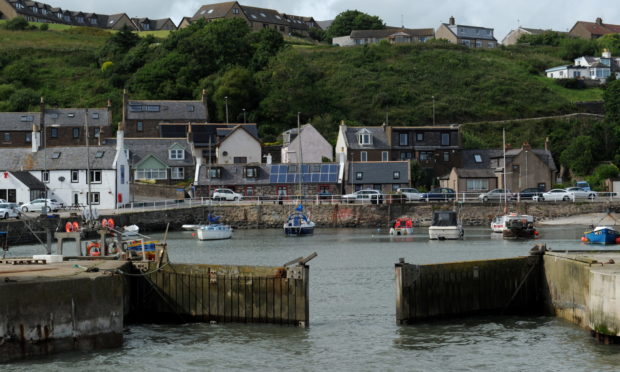 Tourist destinations, restaurants and other attractions in the Mearns have undertaken a huge amount of work to ensure their premises are ready to welcome back visitors.
Aberdeenshire has in recent years started to "make its mark on the tourism map", according to the Our Mearns Tourism Association (AMTA) – and as a result the loss of visitors during lockdown has proven to be particularly disheartening to many businesses in the region.
Thanks to more than £200,000 of regeneration funding from Aberdeenshire Council, the AMTA says coastal villages and other areas have been rejuvenated, "transforming tired harbours into picturesque places to visit".
And now that lockdown is gradually being lifted and people are exercising their renewed freedoms, businesses in the Mearns are working hard to welcome visitors back to the area.
Jacky Niven, chairwoman of the AMTA, said reopening some premises in Gourdon has, however, proven difficult in certain cases.
She said: "If we spotlight the picturesque fishing village of Gourdon, as in many of the settlements across Kincardine and Mearns, the interdependent relationship between community and business has been part of what has got locals through the challenges of lockdown.
"But while tourism might be opening once more, there are still challenges ahead.
"Safe distancing measures have made it impossible for the charming wee Maggie Law Maritime Museum to reopen its doors as usual this season, though it is still able to open for group visits by arrangement."
The Quayside Restaurant and Fish Bar has undergone a renovation during lockdown and, in order to comply with regulations, the premises have reduced the number of tables and reservations must be made.
Ms Niven added: "The Harbour Bar and The Quayside have had to diversify to make it through the past few months, but there is starting to be a light shining at the end of the Covid-19 tunnel."