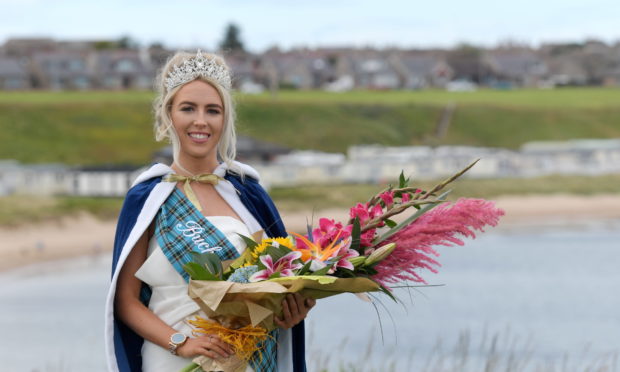 Peterhead Scottish Week began in unusual fashion on Saturday when the Buchan Queen was crowned hidden from the scores of locals who would usually turn out to mark the start of the festival.
Instead, hundreds watched from home as Natasha Cleuit took to her throne in a small and socially-distanced ceremony streamed live on the festival's Facebook page.
Miss Clueit, reprising her role from 2018 after her name was pulled from a draw of former queens last weekend, was joined by Carolyn Carville and Rhainnah Slamakar who take on princess roles for a second time.
The trio, tasked with representing the community during the traditional celebrations, would usually be preparing for a full-on week of social events, however with coronavirus lockdown guidelines putting paid to that they're leading the 59th annual event in a virtual format instead.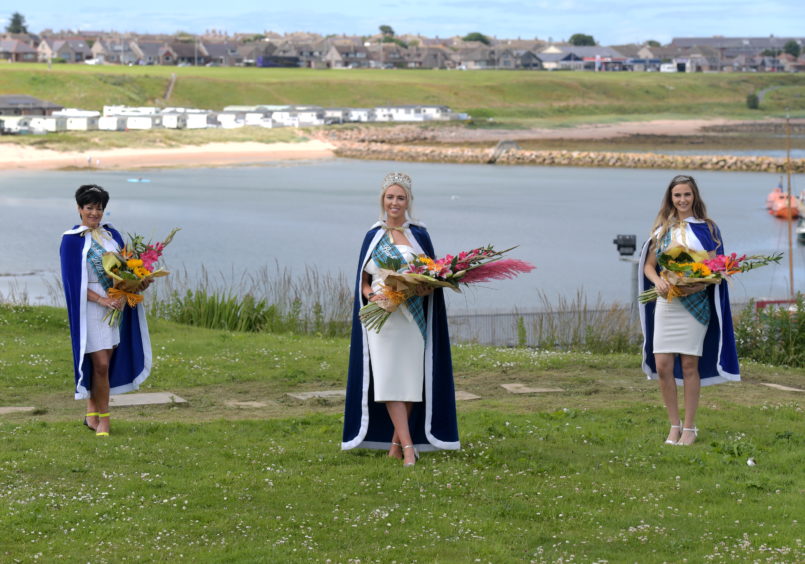 "Everything is pretty much in full swing, but obviously it's going to be pretty much virtual," said Scottish Week organiser Graham Barron. "It's quite exciting as I believe we are the first ever virtual gala week in Scotland.
"There's still lots going on though… we are encouraging people to decorate their houses for the week, the window spotting competition will still run, and we can still judge the bonniest garden competition in secret. We're doing as much as possible and think it will still be an exciting week."
The majority of the week's events, though, will take place via Facebook Live. Highlights will include a pre-filmed Peterhead's Got Talent competition, live bingo, a baby show, a dance competition and a rerun video of a previous Red Arrows display over the town.
Usually the Blue Toon would welcome an influx of visitors to enjoy the activities, events and parades, in turn helping fund the following year's event, so their their absence this year is a cause for concern for the organising committee.
"Next year is our 60th anniversary so we had hoped to make the week bigger and better than ever," Mr Barron added. "So the problem we have is that we won't manage much fundraising with the virtual week as there's no big brochure to sell advertising slots in either. We've set up a fundraising account so people can make donations instead."
Anyone willing to donate towards funding next year's event can sent a donation via Paypal to donate@scottishweek.co.uk
A programme detailing 2020's full virtual offerings is available now in local shops.