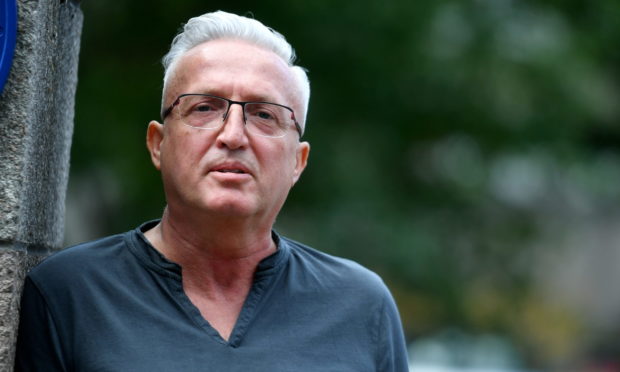 Almost 100 victims of one of the largest-ever fraudulent schemes in Scotland are still close to £2 million out of pocket.
Alistair Greig was jailed for 14 years in April after scamming 165 people out of £13m in an elaborate Ponzi set-up.
The 66-year-old, formerly of Cairnbulg, near Fraserburgh, told investors he had access to "guaranteed" high interest accounts to store their savings in.
And while some did receive pay-outs from his firm, Midas Financial Solutions, the cash they received had been deposited by others further down the chain.
Many of Greig's victims lost nest-eggs built up over their entire lives, while the fraudster funded a lavish lifestyle involving high-end Bentley vehicles and trips to see Manchester United.
Now, a group of 95 people from across the north-east who fell victim to the scam are demanding help recovering the £1.9m in legal costs they are still owed.
The defrauded investors funded a six-year court battle to access compensation and recoup their costs.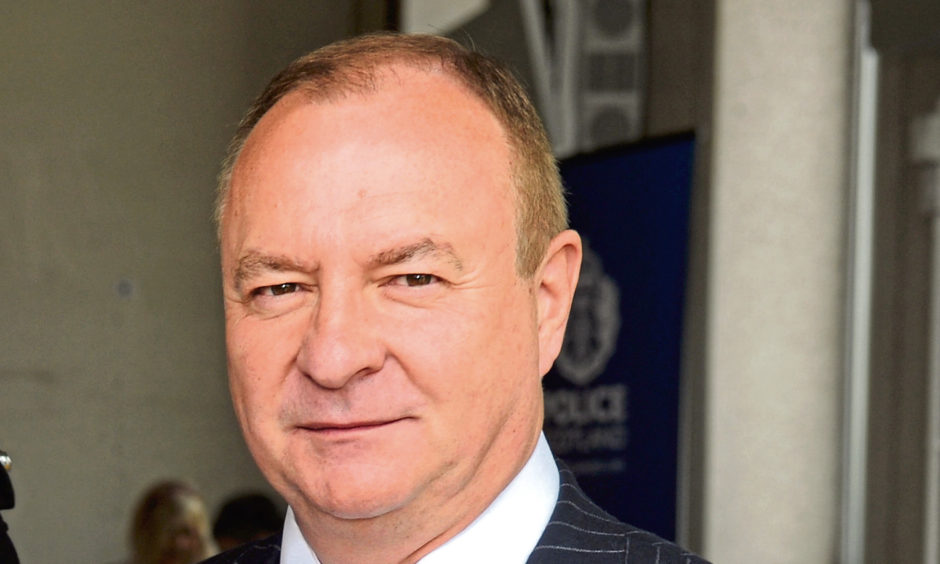 And while this resulted in everyone affected receiving money back, the pay-out did not include the legal fees.
Colin Stewart, whose parents lost £245,000 in the scam, has been heading up the campaign on behalf of the others from the area.
A legal challenge he brought meant everyone duped by Greig was able to access the Financial Services Compensation Scheme (FSCS) and receive up to £85,000 each.
But he said: "Because my group has been taking legal action, we had to pay costs to the solicitors.
"If we hadn't done this, nobody would have got anything.
"Over the years we've paid around £1.5m in legal fees, and close to £500,000 in other costs, like insurance if we lost the case."
Mr Stewart says the Financial Conduct Authority (FCA) was alerted on three occasions to Greig's behaviour, but failed to take action.
"If they had done their job properly in the first instance, none of this would have happened," he said.
"If we get the costs back then it will put my group equal with the others, but they will still have lost money.
"The FCA has to take responsibility.
"It has already apologised after our complaint was upheld, but we're not receiving anything for it."
Mr Stewart added: "The fact that we managed to get the compensation scheme is fantastic, and that was not just for my group but everybody, and it was a huge achievement and a great delight.
"But when we got it and were still almost £2m out of pocket, it was really frustrating.
"There's quite a lot of anger from people."
Scottish Conservative MSP Tom Mason said a number of constituents have contacted him, and his party colleagues, asking for assistance.
He has now written to the FCA to demand action over the "scandalous" situation.
He said: "The group took on the burden of legal action and have fought for justice for six years.
"It was this action that finally allowed all the investors with Midas to receive compensation from the FSCS.
"Investors that were not in the group will receive their compensation free of charge, but the members of the group that took legal action now find themselves in a worse position than all of those that did not take action as they have had to pay a huge amount in legal costs.
"These costs would not have been incurred had the FCA acted on any of the occasions that was reported to them and closed down Midas.
"In fact, most of the losses – let alone the costs – would not have happened had the FCA acted appropriately.
"In addition, there is an also a further £1.5 million that the group may not have lost had the scheme been closed down earlier.
"The way these victims from across the north-east have been treated has been shocking and quite frankly shameful.
"We are all determined for the money which the victims are rightfully owed to be given to them."
An FCA spokeswoman said: "We have received the letter from Mr Mason and will respond."