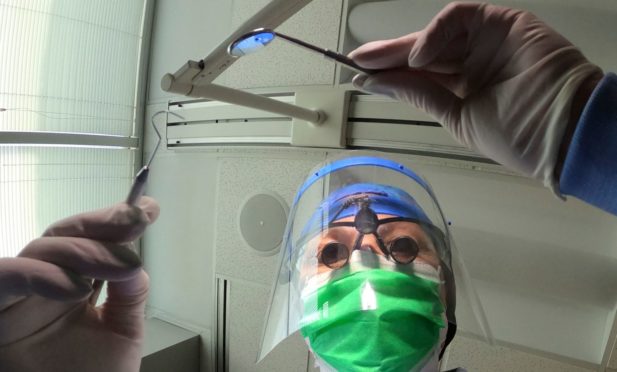 From today, NHS Grampian dentists can restart some aerosol generating procedures – allowing them to carry out temporary repairs in order to alleviate pain.
However fillings, crowns or root canal treatments are still not allowed under current Covid-19 guidelines.
NHS Grampian dental practice adviser, Amro Alkado said: "From today, dental practices can recommence providing some aerosol generating procedures on an urgent care basis.
"This is part of Phase 3 of Scotland's route map.
"This is another small step in the ability of NHS dental practices to provide further treatments and does not include routine fillings, crowns or root canal treatments.
"It may be that not all dental practices will be ready to move forward on this date, however we continue to work with all practices to ensure readiness at the earliest opportunity."
He added:  "The practices which are not ready to offer urgent care aerosol procedures can still provide consultation face to face and referral to an urgent dental care centre as appropriate.
"We thank you for your patience and cooperation with the measures that have affected and continue to affect dental practices throughout the pandemic."
As a result of the First Minister's announcement that Scotland has moved to Phase 2 of lockdown, NHS Dental Practices started reopening from the end of June.
Health bosses stressed it was a "partial resumption of dental services" and not a return to the normal service.