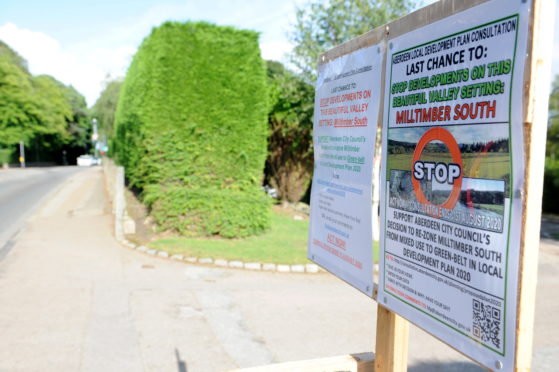 The mystery surrounding an Aberdeen community's vanishing protest signs has deepened.
A cycling suspect has been spotted removing the laminated messages erected in opposition to a housing development.
And locals are now calling for their very own Miss Marple to come forward and help them identify the culprit.
In May, Emac Planning LLP submitted proposals to Aberdeen City Council on behalf of Bancon Homes and William Guilds Managers for 99 homes and retail space on Milltimber fields.
Hundreds of objections were received and while developers promised to work with the community and council moving forward a team of residents A3 signs stating 'Say No To Milltimber South Development'.
The signs later "disappeared" in a mysterious series of night time incidents – ripped from lamposts, trees and fence posts.
No trace of the posters, or the culprit, could ever be found.
Dial M for Milltimber: Mystery as signs against major development 'disappear' overnight
This month, residents started a concerted campaign in the wake of Aberdeen City Council's consultation period for their local development plan – of which the Milltimber site is included.
New signs were created in the garage of one resident – then handed to a team of volunteers who again placed them on trees and fences along the North Deeside Road and the Deeside Way.
Now it has emerged they have been ripped down once more, but locals are hot on the culprit's trail.
Malcolm Ellice, 63, said: "Somebody has been in contact to say they saw a lady on a bike tearing one of the posters from a lampost.
"Once again, a large number of posters have all been stripped from North Deeside Road and the railway line has been badly hit. It's a mystery.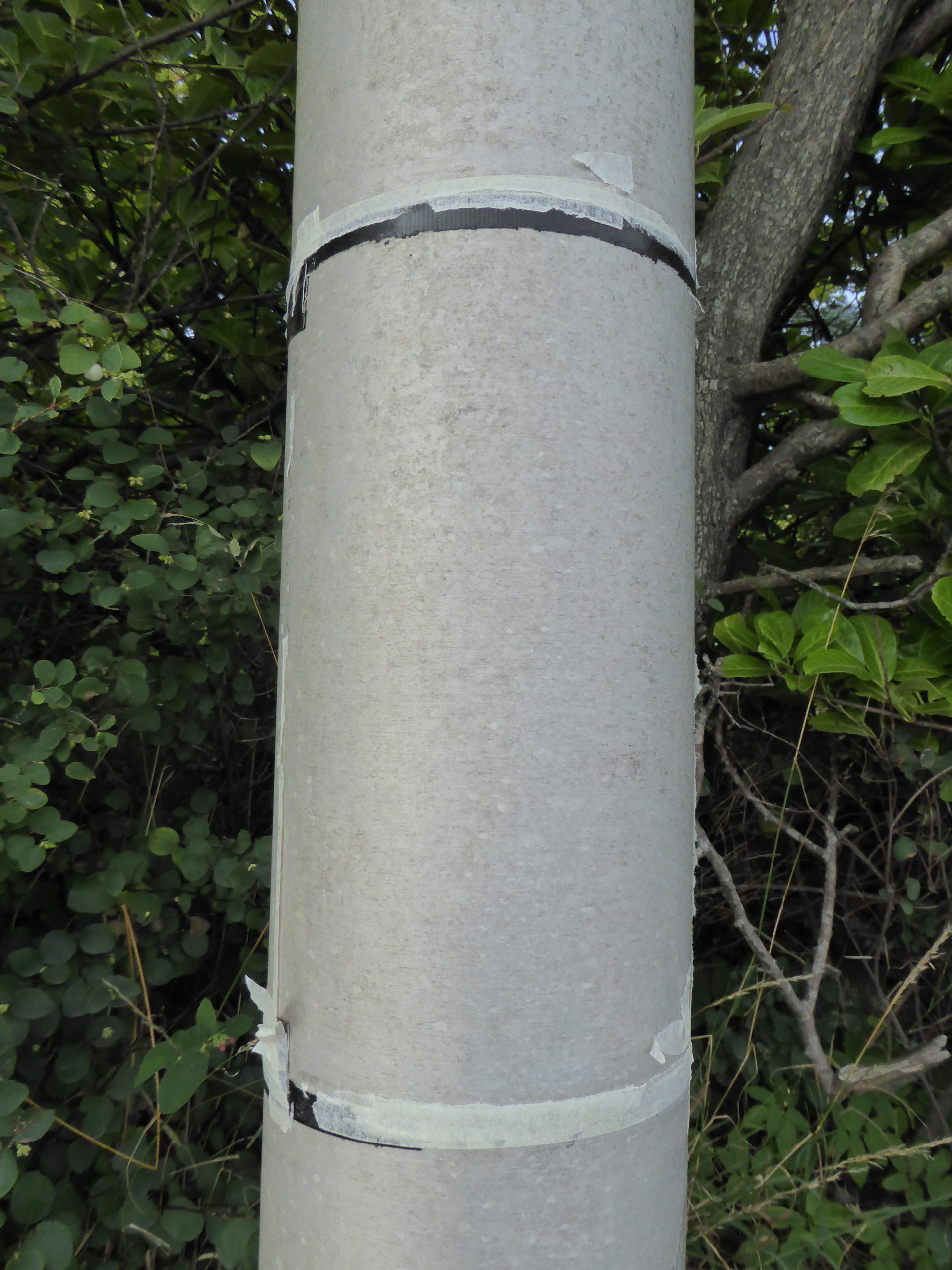 "It seems we may need a Miss Marple or our own local detective to find out what has happened.
"We started this campaign in August and planned to take all the posters down ourselves by the end of the month.
"As far as we know we aren't breaking any bylaws and are simply trying to promote public awareness."
Mr Ellice, alongside other Milltimber residents, have again re-iterated that the disappearing signs will not hamper their mission to oppose the Milltimber plans.
On Thursday morning, teams were out again replacing the vandalised signs.
Mr Ellice added: "We will keep trying. We want to reach everyone and encourage them to get involved with the LDP."
A spokesman from Bancon Homes  said: "Our aim is to create a well thought-out development that sits sympathetically within the surrounding environment.
"The proposal will therefore deliver strategically placed landscaping buffers around the perimeter of the site, and this will include a generous landscape corridor alongside North Deeside Road as well as new pedestrian and cycle connections to the Deeside Railway Line''.
''Whilst the site is allocated for development in the current (LDP), it is very important that all those with an interest in the proposals, irrespective of their views,  have an opportunity to provide formal comments to the council.''