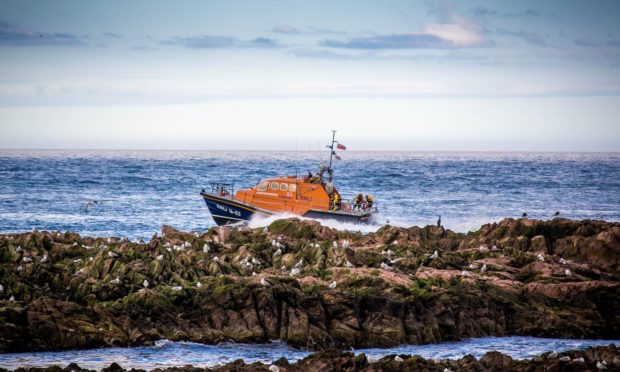 Emergency response and coastguard rescue teams are searching for a missing rock climber who it is feared may have fallen into the North Sea south of Peterhead.
Police confirmed that two coastguard lifeboats and a helicopter were dispatched to search for a man, who is understood to have been scaling a north-east rock face.
The HM Coastguard scoured the coastal area near Bullers of Buchan near Peterhead until late last night.
The lifeboats, sent from Aberdeen and Peterhead harbours, were launched at around 7:05pm.
Police Scotland described the situation it as an "on-going incident".
A spokeswoman for the Aberdeen coastguard confirmed the search would continue into the night.