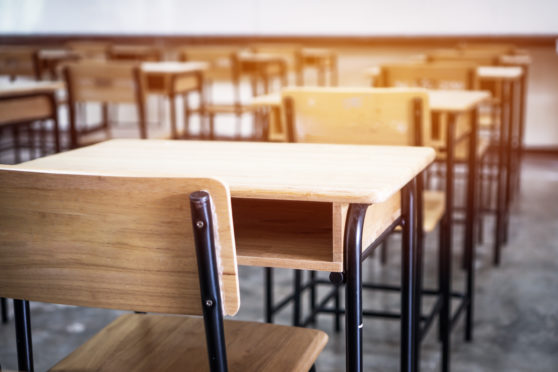 A north-east school criticised by inspectors and subjected to follow-up reviews for three years has been praised by councillors.
The findings of Banff Primary School's latest inspection, in March, went before the online meeting of Banff and Buchan area committee, finding favour with members.
HM Inspectors of Education outlined a number of areas that needed improvement by Aberdeenshire Council in September 2017, and carried out further inspections in June 2019 and March this year.
The latest report said inspectors had talked to children and staff at  the school.
Headteacher Laura MacKay told councillors: "There were many positive messages during this particular visit for the school that were shared by the inspection team both through staff and the senior leadership team through feedback sessions.
"In particular inspectors were impressed with the strengths now of both the wider staff team and the senior leadership team in leading change and also the greater shift in the positive nurturing ethos within the school from when they had even visited six months beforehand."
Inspectors highlighted improvements made by the leadership team there in terms of assessments, learning mapping children's progress and learning plans.
The report said: "Inspectors heard from the headteacher about the steps the school has taken to improve in the specific areas that had been identified in the original inspection and other aspects of the school's work.
"As a result, they were able to find out about the progress the school has made and how well this is supporting children's learning and achievements."
The report added: "From their findings the inspection team advised the headteacher and Aberdeenshire Council that they are confident the school has the capacity to continue to improve and so will make no more visits in connection with this inspection."
In September 2017 Education Scotland inspectors assessed the north-east facility and ranked it weak in two areas, satisfactory in three and good in three.
Councillors welcomed the positive update, with Banff and district councillor Glen Reynolds hailing the progress "much to be commended".
He said: "This is a huge step forward on what you have described as the recovery journey.
"It's very positive and you've had to work under the most incredibly difficult circumstances. It's very much to be commended."