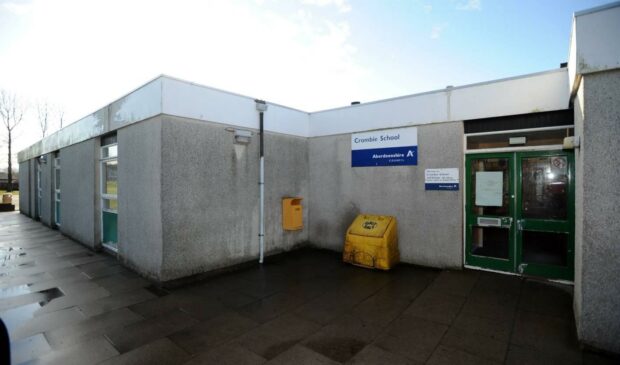 Work is ongoing to fix two burst water mains that have left nearly 1,000 Aberdeenshire homes without supplies.
Scottish Water said engineers managed to fix the original issue on Old Skene Road in Westhill at about 11pm on Sunday night, but a secondary burst occurred in the early hours of Monday morning.
Crombie Primary School is shut on Monday, while businesses at Westhill Shopping Centre have also been disrupted.
Engineers are on-site working on repairs.
On Monday evening Scottish Water said teams were continuing to repair two burst water pipes, which affect customers in the Westhill area.
A notice on the agency's website said residents should notice supplies "gradually" return to normal.
A spokeswoman for Scottish Water said: "We apologise for the inconvenience and thank affected customers for their patience and understanding.
"When individual properties have their normal water supply restored will depend on their location on the water network.
"If any affected customers experience discoloured water when supplies are restored, they should run the cold water tap in their kitchen until the water runs clear. "
Alternative measures have been arranged to maintain supplies while we carry out emergency repairs in #AB32 #westhill. https://t.co/TqYThLzlLR

— Scottish Water (@scottish_water) March 14, 2022
School shut
Aberdeenshire Council made the decision to close Crombie Primary and Nursery today as they did not know when the water supply would be returned.
A spokeswoman said this morning: "Crombie School is  closed to everyone.
"Crombie Primary School is affected by the water issue in Westhill.
"The school has no water supply as it is mains water fed and Scottish Water are unable to provide clarity as to when supplies will resume."
The school has 320 pupils and a further 36 nursery pupils.