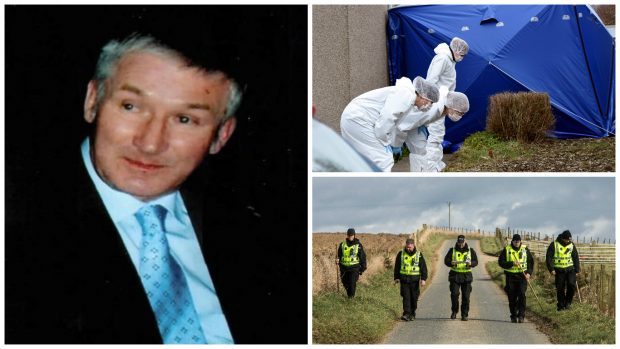 Police have again appealed for anyone with information about the murder of an Aberdeenshire mechanic to come forward one month after his violent death.
Brian McKandie, 67, was found dead on Saturday, March 12 in his rural bungalow a few miles north of Rothienorman on a country road.
At first his death was not treated as suspicious, but, following a post-mortem, it was discovered he had been killed with a heavy weapon.
A handyman and mechanic, Mr McKandie was well known around the Rothienorman area.
Last month, his brother Bill launched an emotional appeal to the public to speak to the police if they had any information that could help unearth who killed his younger brother.
Detective Chief Inspector Iain Smith, who is leading the investigation, said: "We are now a month on from when Mr McKandie was murdered and we would like to repeat our appeals to the public for assistance.
"We have appealed for two sets of men seen at Mr McKandie's property on Friday March 11 and we are still keen for them to come forward as they may be able to assist us with our inquiries.
"Inquiries to date have established Mr McKandie has met individuals in that timeframe, but they are still to come forward.
"In addition, we are requesting that anyone who saw a burgundy car in the area or was visiting Mr McKandie with a burgundy car comes forward.
"Officers are continuing to carry out door-to-door inquiries in Rothienorman and have distributed posters asking for anyone with information to come forward.
"Specialist resources continue to work on the inquiry and are involved in inquiries throughout the north-east."
Anyone with information is urged to phone the police on 101 or Crimestoppers on 0800 111 555 if they wish to remain anonymous.