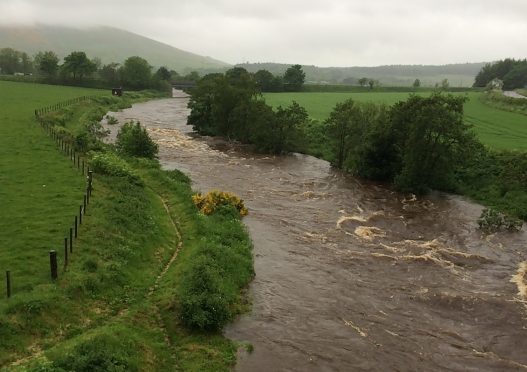 Forecasters are optimistic that the north and north-east of Scotland will see the return of summer sun this weekend, following a period of stormy weather.
Earlier this week, Aberdeenshire was struck by a deluge of water during heavy rain which threatened to overflow rivers in the region in a frightening throwback to the winter's floods.
However, water levels soon receded and residents across the north of Scotland can now expect a weekend of more pleasant conditions.
Met Office forecaster Alex Burkill explained that temperatures across the region would vary between 11 and 15 degrees with the best of the sunshine on the west coast.
He said: "For the weekend, Aberdeenshire's not looking too bad. Saturday will be the better day of the weekend, it will be dry and there is only a very small chance of a light shower.
"It's a very small chance – perhaps one percent – but we can't rule it out."
In the north-east, temperatures are expected to range between 12 and 15 degrees, with cooler temperatures to be found in coastal areas.
Mr Burkill added: "We could get up to 17 degrees in the north and north-west of Scotland. That's where the best of the sunshine will be.
"It's similar in the Hebrides, with a good deal of fine, dry and sunny weather for the bulk of Saturday. Temperatures won't be too bad either – 14 or possibly 15 degrees if you're lucky."
However, forecasts indicate that the Western Isles will be hit by wet weather in the early hours of Sunday morning with rain pushing in from the Atlantic.
The prospects for Orkney and Shetland are less promising, but temperatures will probably stay at 11 or 12 degrees.
Earlier this week, the Scottish Environment Protection Agency issued a flood warning for Aberdeenshire.
SEPA's live Floodline system shows no outstanding flood alerts for the north or north-east of Scotland.
Unfortunately, the heavy rains have forced the cancellation of a number of events in the region, including the Bon Accord Steam Fair on Saturday and the Aberdeen Highland Games on Sunday.