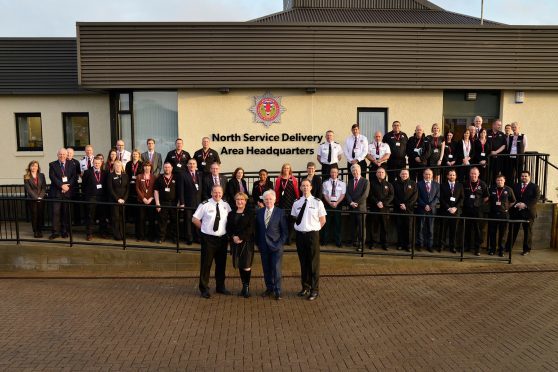 Fire chiefs claimed yesterday the official opening of a new headquarters in Aberdeen showed that decision making was still focused on "the needs and risks of our communities".
The £1million northern base for Scottish Fire and Rescue at Dyce was given a ceremonial launch by community safety minister Annabelle Ewing.
The facility has been fully operational since October when staff moved from premises on North Anderson Drive – which are set to be demolished for housing.
The fire service has been criticised for closing its 999 response centres in Aberdeen and Inverness and transferring the work to Dundee.
And former senior fire chiefs are among those who maintain the loss of local knowledge will endanger lives.
Serving firefighters have also raised concerns about the decision to move a repair centre to Dundee from the Granite City.
However, Deputy Assistant Chief Officer Andy Coueslant, who will use the new HQ as his base, responded: "It provides a strategic base to co-ordinate our extensive prevention efforts and our response to crises and serious incidents – ensuring the safety and well-being of our communities.
"They can rest assured we will continue to make decisions here in the north that are aligned to the needs and risks of our communities."
Around 50 senior officers, firefighters and specialists work at the facility, which serves the north and north-east as well as Perth and Kinross, Dundee and Angus.
Fire investigation, finance, human resources, health and safety and ICT workers are also among departments housed there.
The minister was accompanied by the chair of the SFRS Board, Pat Watters, and Chief Officer, Alasdair Hay.
She said: "It was a great pleasure to open this new state-of-the-art facility and meet the staff whose skills and expertise will ensure it is a valuable asset to the north.
"The new headquarters will play a vital role in keeping our communities safe and bringing together the support services which are key for the core work of the fire service."
The retained fire station at Dyce will also be upgraded as part of the investment programme.
Improvements will include a refurbished breathing apparatus room, new appliance bay doors and energy-efficient heating.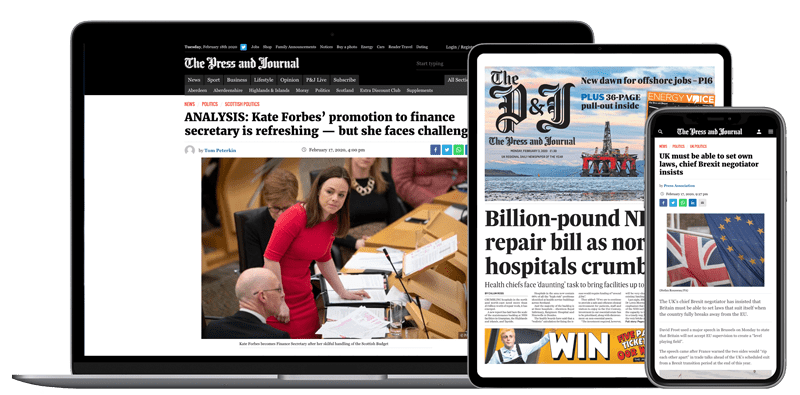 Help support quality local journalism … become a digital subscriber to The Press and Journal
For as little as £5.99 a month you can access all of our content, including Premium articles.
Subscribe