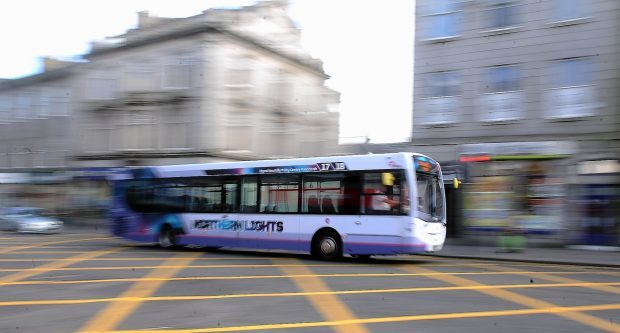 Residents of an Aberdeen suburb, which saw its bus services dramatically reduced in April, have been promised new council-subsidised services.
Residents in the Kingswells community reacted with anger when First Bus withdrew the X40 and Number 11 services on April 1.
But yesterday, councillors unanimously agreed to pump £25,000 into the number 94 service around the village extending it to 6am and 11pm.
Kingswells SNP councillor, David Cameron said: "This will be welcome news for my constituents in Kingswells who over the past few months have been sorely let down by bus companies and are in need of a quick solution to public transport woes.
"This transport link will be in place for the remainder of the financial year, but I can assure my constituents that I will continue as a matter of priority to work with the City Council and Scottish Government to find a long-term solution for public transport in Kingswells."
Administration transport spokesman, Ross Grant, added: "I am delighted to have been able to, yet again, secure unanimous support from the council in respect of bus service options that gives the council and the city a very clear strategic direction about how we best support our communities in terms of ensuring that residents continue to enjoy a reliable bus service."
Lib Dem Kingswells councillor Steve Delaney said: "This improvement will be very welcome in Kingswells."