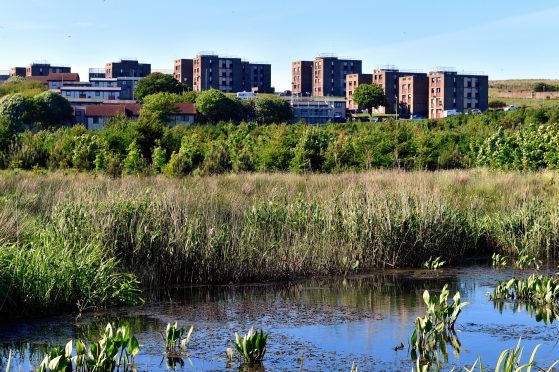 A community council has called in the expertise of a scientist in a long-running row over a polluted Aberdeen waterway.
Kieran Dinnen, a fellow of the Institution of Civil Engineers and formerly of the department of civil and environmental engineering at Imperial College, London, said the water at St Fittick's burn should be retested.
Mr Dinnen, who is currently a visiting lecturer at Brunel University, was approached by the Torry group after weeks of discontent over the stream.
Many residents say they now avoid the park and do not take their pets there after an outbreak of cyanobacteria in June.
The scum is known to cause stomach and skin problems.
Earlier this month a video emerged of the burn "bubbling", which a council spokeswoman put down to "oxygenating plants making oxygen, and the breakdown of dead plant matter".
But Mr Dinnen said further investigation was needed.
He said: "There are many possible conditions that could cause or contribute to the presence of gas bubbles observed rising to the surface of the East Tullos Burn.
"Based on the current evidence it may be unwise to simply assume that these are oxygen bubbles and a more considered approach to the potential causation and effect would be sensible.
"Contributors to such gas phenomena include industrial and domestic pollution, sewage treatment plant discharge, agricultural and urban fertilisers, as well as decaying animals and animal waste.
"Furthermore, the gas itself may be carbon dioxide, hydrogen sulphide, methane, nitrogen or oxygen and without a more detailed study it would not be possible to make a rigorous judgement as to its make up or source.
"It is also worth noting that the cyanobacteria cause oxygen depletion and is not an oxygen-generating bacteria as suggested, so it is more likely that the Burn is suffering an oxygen deficit rather than a surplus.
"Of more concern with cyanobacteria is that certain blooms may include species that can produce toxic substances (cyanotoxins) that can be hazardous to human and animal health. It would be reasonable to investigate further before reaching any conclusive opinion on the source, composition or impact of the observed gas bubbles."
Torry Community Council met last night to discuss the issue.
It voted to "escalate" their campaign of letters.
Secretary David Fryer said: "This is a major pollution problem."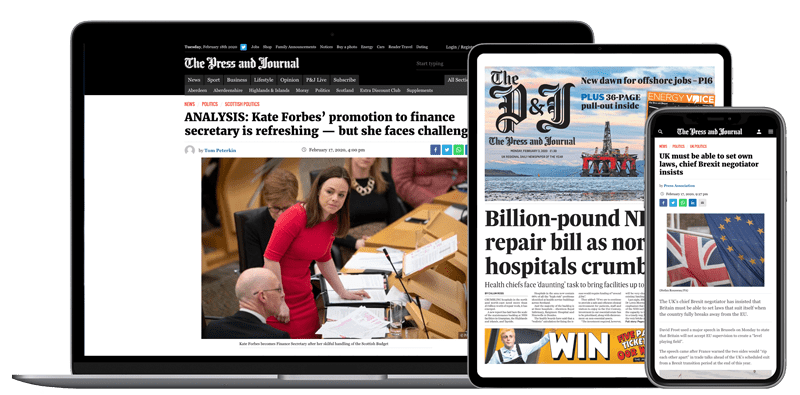 Help support quality local journalism … become a digital subscriber to The Press and Journal
For as little as £5.99 a month you can access all of our content, including Premium articles.
Subscribe