The auction of 14 giant anchors last night has "exceeded all expectations", according to the charity behind the scheme.
Cancer support charity Friends of Anchor displayed 20 of the decorated sculptures across the north and the north-east to mark its 20th anniversary in July.
The intiative was part of its Dream Big campaign, aimed at raising £1million to help recruit staff for a world-class oncology research centre in Aberdeen.
They were auctioned off with around 150 influential north-east business leaders bidding for the anchors, which were hand painted by artists, at an event held at the Chester Hotel last night.
Representatives of the McGinty's Group, which owns numerous properties in the city, started the evening by winning the first anchor with an £8,000 bid.
The firm plans to refurbish the famous Aberdeen Silver Darling restaurant in the new year.
Alan Henderson, a director of the company, said: "There was a very relevant story to the anchor for us.
"This was a perfect opportunity to link our investment and support an absolutely unbelievable local charity.
"When we refurbish the restaurant in January, I would like it to be very much at the forefront of the renovation and a focal point of the business going forward."
Friends of anchor chairman, Jim Milne, said: "The auction went very well and I'm quite proud of it.
"Seeing all the bidding has been lovely and it's a great boost towards our campaign.
"Of course this is the end of the journey for the anchors, and they're leaving here with new owners."
20for20 campaign officer Kirsten Horn added: "We're exceptionally pleased with how three auction has gone.
"We didn't have a target and didn't know how much we were going to get but this has exceeded all of our expectations.
"For all of the artists it has been amazing too – it has been fantastic to see them all going for prices they deserve."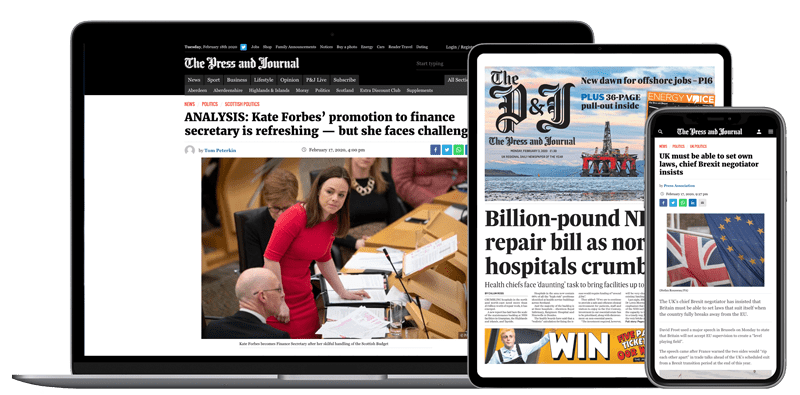 Help support quality local journalism … become a digital subscriber to The Press and Journal
For as little as £5.99 a month you can access all of our content, including Premium articles.
Subscribe