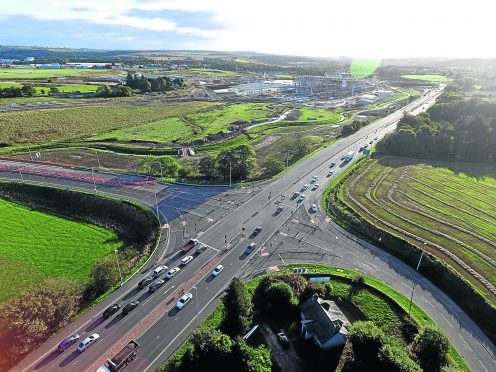 Motorists will have to endure one more week of misery with a major route leading to the airport now scheduled to open on Friday night.
Dyce Drive has been closed since the beginning of October while construction work is carried out on the new £333million Aberdeen Exhibition and Conference Centre.
A string of delays has meant the closure, initially hoped to last only two weeks, has now spiralled into its tenth.
The northbound carriageway of Dyce Drive reopened on November 13.
Contractors Robertsons said the southbound route would follow suit on December 4.
But yesterday the firm announced the whole road would once again be closed so resurfacing work could be carried out.
Traffic was redirected again this morning with construction now scheduled to be finished by 10am on Friday, December 8.
Drivers reported massive tailbacks following the initial closure, with some taking close to an hour to reach the airport from the Haudagain roundabout.
Queues began building up on weekdays from as far away as the Murdos Bar roundabout on North Anderson Drive.
Joe McMenamin, project director for Robertsons Major Projects, said: "A series of works have been going on in recent months but after the resurfacing is complete the road will be fully reopened.`
"We would encourage commuters to allow for increased travel time, in order to minimise disruption to their schedules."
A spokesman for the firm added: "Road users should note that access to the airport will still be possible from Dyce Drive, via the link roads at Dyce Park and Ride at Craibstone and Wellheads Drive."
Dyce Conservative councillor Avril MacKenzie said: "I think a lot of the public tend to forget how bad it was before the new entrance to the airport was built.
"It used to be a common occurrence to have tailbacks all the way back to Bucksburn police station.
"So if the road has to be closed for a few days so it can fully re-open, then good."
The new AECC will have a maximum capacity of 12,500 and is expected to open in 2019.
TIMELINE
September 28: The roadworks are first announced
October 2: Dyce Drive shuts for two weeks
October 13: Robertsons confirms the road will be closed for a further two weeks
October 27: Motorists are told the closure could be extended for three more weeks
November 13: Dyce Drive opens to northbound traffic, with southbound to follow on December 4
December 3: The contractor announces the road will close fully from 4am on December 4, and reopen at 10pm on December 8.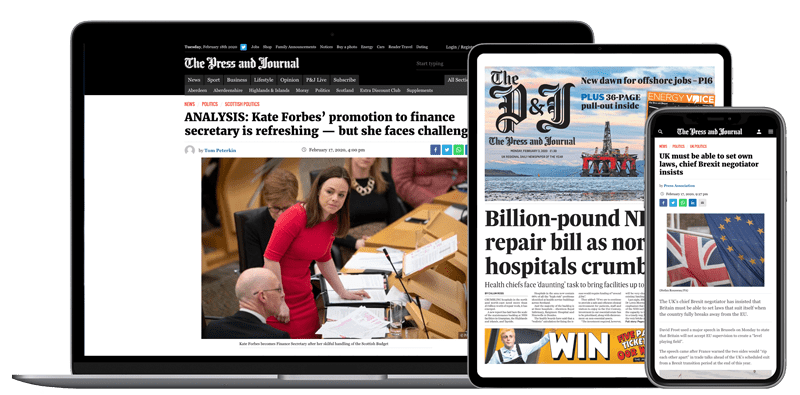 Help support quality local journalism … become a digital subscriber to The Press and Journal
For as little as £5.99 a month you can access all of our content, including Premium articles.
Subscribe