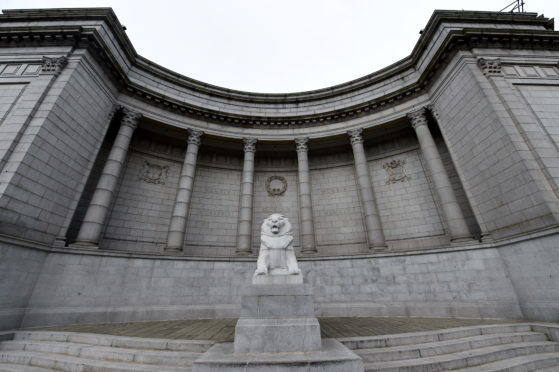 Plans to improve the area around Aberdeen Art Gallery have taken a major step forward.
Councillors on yesterday's capital committee agreed to go forward with the first stage of approval for funding of up to £550,000 for improvements to Schoolhill.
But opposition councillors complained that the proposals contained little information and no designs and that it had taken more than two years since the issue was first debated.
The committee heard that designs were currently being drawn up and would be presented for approval in the autumn.
It would be part of a wider project eventually totalling around £2.5million.
SNP group leader Stephen Flynn said this was "putting cart before horse"  and questioned whether the works would be completed before the planned opening of the city centre art gallery early next year.
The project would expand the existing footway around the building and Cowdray Hall with new slabs and reduce the carriageway width at Schoolhill while maintaining a two-way traffic system.
The committee heard that the works should take around 12 weeks following further approval on designs and costings from other committees later in the year.
But the whole issue was mired in confusion yesterday with one councillor even saying he had "no idea" what he was being asked to approve.
Mr Flynn said: "I can't remember a time when we approved something without knowing what it looked like.
"This could eventually total £2.5million, a large amount of money, and it seems a bit like the cart has been put before the horse.
"Should we not be fully aware of how something will potentially look before we make a decision on approving the business case?"
Mr Flynn was assured by officers that designs would be brought back for the council's consideration and that yesterday's committee was simply to approve the business case.
The £30million Art Gallery renovation has suffered major setbacks and as of last month had still to raise £6.3million out of a desired £10million from public donations.
But capital convener Marie Boulton said: "The council is pleased to be adding this project – which has the potential to support the City Centre Masterplan – to the capital programme.
"We need Aberdeen's heart to be an inclusive and attractive place where people will want to live, work and visit."