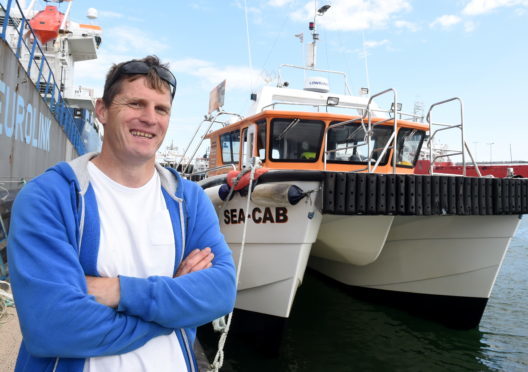 A popular dolphin-spotting business could be sunk after a national conservation body raised concerns it is disturbing Aberdeen's famous population of the charismatic creatures.
Aberdeen Harbour Tours, which takes visitors out to sea for up close and personal experiences with the city's dolphin pods, has received a letter from Scottish Natural Heritage (SNH) warning that poor conduct could lead to legal action.
The national body has warned operators could even have their boat seized after it said members of the public had called to complain about the impact tours were having on marine life.
Spotters have flocked to the city in recent years as increasing numbers of dolphins have been frolicking in the sea off Torry Battery.
Many view the marine mammals from the shore, with the RSPB's Dolphin Watch project but increasing numbers have also been taking to the sea to view them more closely.
That has led to concerns from some members of the public that boats come too close, but tour operator Ricky Greenhowe insists the playful animals enjoy swimming alongside his vessel.
He and his team have undertaken the national WISE (Wildlife Safe) training scheme to ensure they avoid causing unnecessary harm or stress to marine life.
Nonetheless, the threat of legal action has forced him to consider abandoning the enterprise while huge numbers of dolphin spotters descend on Aberdeen.
The SNH letter said: "It has come to our attention that concerns have again been raised regarding your behaviour while carrying out the wildlife cruises at Aberdeen harbour mouth.
"I was delighted to hear that observers felt they had seen a noticeable improvement in your behaviour around the dolphins after the WISE training event in March, so it is particularly disappointing to hear the latest concerns."
The letter added: "I believe that as well as significant fines, confiscation of the boat used to disturb the dolphins is a punishment open to the courts."
Mr Greenhowe, who used to transport staff to and from oil supply boats, said he had started the business three years ago after the downturn in the oil and gas industry.
"With my full-time job taking a slump I decided to diversify and started to do harbour tours," he said.
"We started with tiny groups of four or so people but now we have multiple trips a day and work with specific groups. We've taken disabled groups out into the North Sea and worked with the Aberdeen Foyer."
"Some members of the public do appear to have concerns, which I do understand, but not all of them are educated with dolphins as I am.
"We follow the guidance and we have undertaken a WISE course."
Mr Greenhouse said he had invited some of those who have raised concerns to join him on the boat, but added that none had taken him up on the offer.
He added: "The dolphins are coming to us, but from the shore it can look like we are following them. It's a completely different view from the boat.
"Dolphins are smart. If they weren't happy and saw us as a threat they have the whole of the North Sea. Why would they come back if we were disturbing them?"
Mr Greenhowe said if the matter did escalate and go to court, he would most likely cease his operations.
On Sunday, the RSPB's Dolphin Watch project at Torry Battery identified around 30 of the marine mammals playing in the harbour mouth.
A spokesman for SNH said: "Wildlife tour operators can help us all see these wonderful marine animals responsibly by following Scotland's Marine Wildlife Watching Code.
"The code sets best practice to view these animals without disturbing them, including clear guidelines on how boat users should avoid influencing the behaviour of dolphins and other marine wildlife.
"SNH works closely with tour operators to promote this best practice and we liaise with Police Scotland to follow up and address reports of disturbance."
Chris Bain, external relations director, Aberdeen Harbour Board, said: "Aberdeen Harbour follows up all reports of infringement to the Dolphin Code with vessel owners and the Wildlife Officers at Police Scotland, but has not been contacted regarding this particular matter.
"We are very proud that dolphins choose to be active in the harbour on such a regular basis and are committed to their wellbeing.
"The Aberdeen Harbour Board Dolphin Code, which is issued to all small boat operators (both leisure and commercial), was written in conjunction with Scottish National Heritage, the East Grampian Coastal Partnership and Police Scotland with expert advice from Aberdeen University, the RSPB, the Sea Mammal Research Unit and Whale and Dolphin Conservation."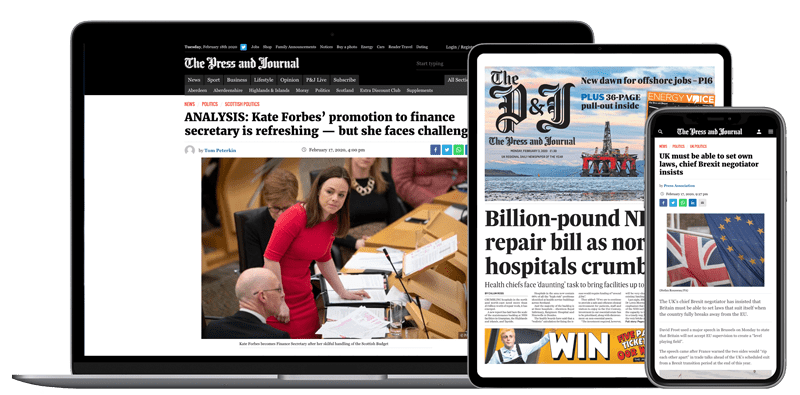 Help support quality local journalism … become a digital subscriber to The Press and Journal
For as little as £5.99 a month you can access all of our content, including Premium articles.
Subscribe