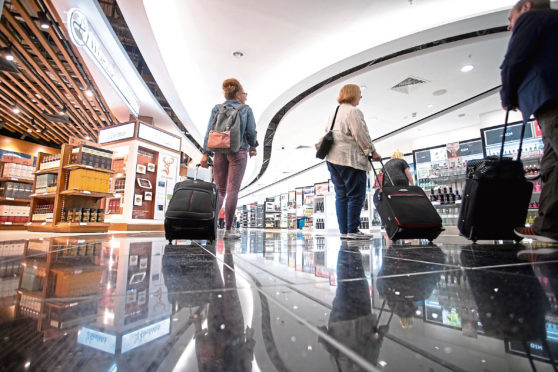 Politicians have spoken out in support of Aberdeen Airport after it was rated the worst in the UK for the fourth year running.
The travel facility has recently undergone a £20million upgrade and Gordon MP Colin Clark thinks this will be reflected in next year's public opinion survey carried out annually by charity Which?
Speaking last night, Mr Clark said: "Nobody who has used Aberdeen International Airport recently could consider it anything other than a vastly-improved facility.
"The £20m investment programme won't be fully complete until later next year, but I think all passengers can see the benefits already.
"The new security hall and shopping areas rival any other airport in Scotland, and I fully expect that Aberdeen to be rated number one in the country in the future."
Orkney's MSP Liam McArthur also welcomed progress in discussions this week aimed at improving facilities at Aberdeen Airport for isles patients.
Mr McArthur has campaigned over a number of years for facilities to be made available that would allow those returning to Orkney and Shetland after hospital appointments in Aberdeen to be given a bit more privacy and comfort where necessary.
During the latest discussions this week, Mr McArthur acknowledged the progress that has been made and welcomed the willingness of Aberdeen Airport management to engage constructively in the process.
He said: "I am increasingly optimistic that a potential solution is now within touching distance.
"Discussions are ongoing to try to iron out the details, but there now seems to be a real appetite across the board to put in place provision that better meets the needs of patients from Orkney and Shetland returning from hospital appointments in Aberdeen.
"I am grateful to all those who have worked so hard to help identify a solution.  In particular, the management at Aberdeen Airport deserve credit for coming forward with proposals that hopefully will now allow facilities to be put in place in the coming months.
"Constituents who have contacted me and my colleague, Tavish Scott about their experiences travelling back from treatment in Aberdeen have made clear the difference a bit more privacy and comfort would have made.  In this day and age, that is not a lot to ask."
The Aberdeen facility finished bottom in a table of the UK's 18 smaller airports – those with fewer than 10million passengers each year – following a survey by consumer charity Which?
The Dyce terminal bosses stressed the research was carried out during its ongoing £20 million expansion and said by the end of the project in autumn next year the terminal will have increased in size by 50%, with 90% of the site upgraded.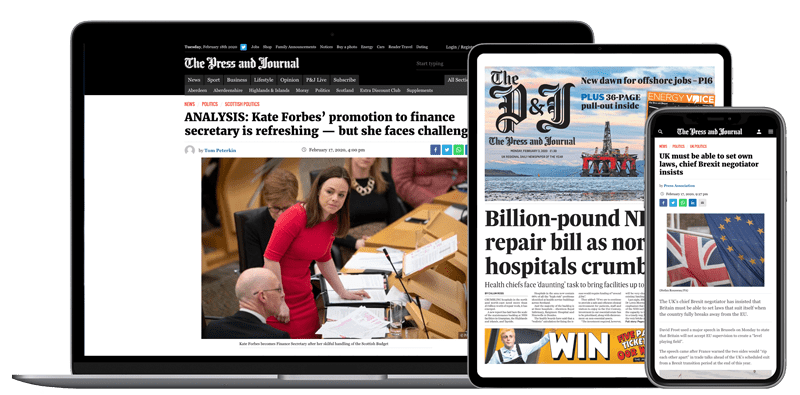 Help support quality local journalism … become a digital subscriber to The Press and Journal
For as little as £5.99 a month you can access all of our content, including Premium articles.
Subscribe