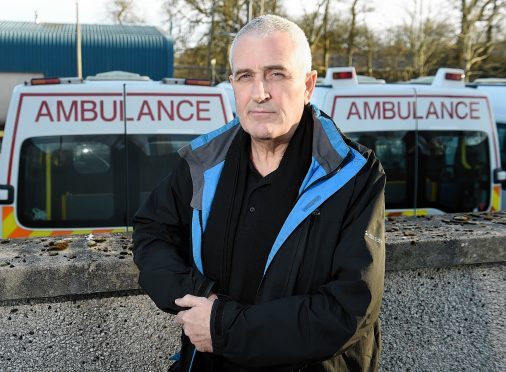 Ambulance chiefs were forced to draft in emergency staff and risk depleting resources elsewhere after a sickness bug left its Aberdeen roster dangerously undermanned.
Paramedics from the service's special operations team, typically only deployed during large-scale emergencies, and others from surrounding towns and villages were called upon to plug gaps in the city between Wednesday night and yesterday morning.
Scottish Ambulance Service (SAS) bosses yesterday insisted that there was no risk to the public, but union bosses have blasted the response and demanded top brass admit the scale of the problem.
An SAS spokesman said: "Though there were staffing issues, we were able to provide high quality patient care with paramedics from Aberdeen, augmented by paramedics from our special operations team and teams from surrounding areas."
It is understood that two members of staff who operate the service's Paramedic Response Unit cars, based at the ambulance station on Ashgrove Road and the police station at Kincorth, were both ill on Wednesday night.
The absences were filled by diverting staff from the Special Operations Response Team.
Unite the Union regional manager, Tommy Campbell, said the situation exposed a funding crisis within the force which risked the lives of north-east residents in need of emergency care.
Mr Campbell said: "It is disappointing that the citizens of Aberdeen are going to have to rely on resources coming from elsewhere, as that other resource means the area which it belongs to is being denied the cover it needs.
"That is unfair to everybody.
"I am calling on senior management to come clean with people here and demand the financial investment they need to get more resources.
"People could lose their lives if situations like this are allowed to continue."
The situation is the latest in a long line of staffing problems which have plagued the service across the north and north-east.
Concerns have been repeatedly raised that Elgin's two ambulances are being diverted away from Moray after transferring patients to Aberdeen Royal Infirmary.
Last month, amid mounting calls for change, Health Secretary Jeane Freeman confirmed that paramedics will now be allowed to return straight back to their base unless there is a life-threatening call.