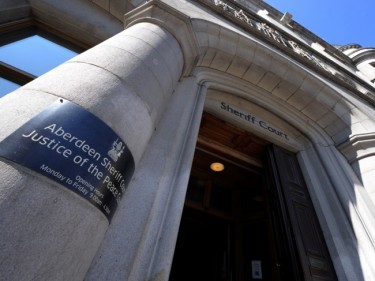 An offshore worker who spat on a woman in an Aberdeen bar has been fined.
The city's sheriff court heard Aurelian Munteanu entered Siberia on Belmont Street at around 6pm on July 18 last year.
Employee Karina Morrice formed the view that he was already drunk and refused to serve him.
That prompted Munteanu to became abusive before looking at the floor, making a gargling sound, and then spitting at her, hitting her on the chest.
Police arrived a short time later and detained the 34-year-old .
Munteanu, of Marischal Street in Aberdeen, confessed to the offence in a letter to Aberdeen Sheriff Court, where he appeared yesterday to be sentenced.
He opted to represent himself and said he was very drunk at the time and "sorry" for the offence.
Sheriff Robert Vaughan fined him £300.