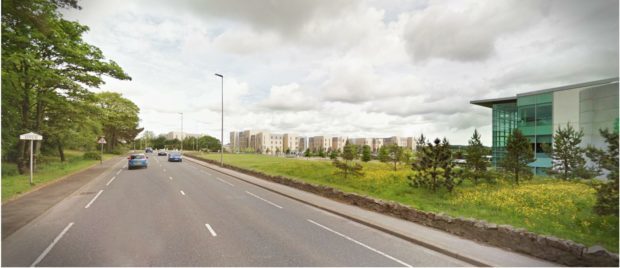 Controversial plans for nearly 300 homes in an Aberdeen suburb have been approved – despite "stigmatised" fears the project would cause a rise in antisocial behaviour.
Opponents of the Wellheads Road scheme in Dyce had been vocal, even doing a letter-drop in the neighbourhood to strengthen their numbers.
Developers First Endeavour LLP argued the scheme would provide much-needed housing, and may attract key workers to the city.
But nearly 300 letters of objection were lodged, with residents raising concerns about the scale of the development, the height of the buildings and the potential impact it would have on local roads, schools and health services.
Many of the concerns centred around the potential for the affordable housing to give rise to antisocial behaviour.
Yesterday, planning convener Marie Boulton said it was "very wrong" to assume that people living in a certain type of housing would bring trouble to the area, and dismissed their concern.
The committee voted seven to two in favour of the 283 flats, which will be built in four five-storey blocks on Wellheads Road, near the BP building.
---
>> Keep up to date with the latest news with The P&J newsletter
---
Mrs Boulton said: "This development is much-needed. We are desperately short of affordable and social housing in the city, and we've had a developer come forward with what I think is a very good scheme, adapted from the original application with a reduction in buildings, and an increase of open spaces.
"It's good to see a piece of what was basically abandoned land turned into vital housing."
Among the objections lodged with the city council was one which read: "It is a statistical certainty that such a large scale social housing development will lead to an increase in crime and antisocial behaviour.
"We have already a problem recently with vandalism and theft".
During the debate, Mrs Boulton acknowledged the concerns.
She added: "There was some concern voiced by some objectors that this type of housing attracts antisocial behaviour.
"It is very wrong to stigmatise people from a particular housing type by suggesting that because they live in affordable housing that they're somehow prone to antisocial behaviour.
"Surely in 2019, we should be past making these kind of assumptions.
"This is about ensuring people have a roof over their head, and we've got a moral obligation to provide social and affordable housing in the city – and this development will help with this obligation."
Last night, a spokesman for First Endeavour LLP welcomed the decision to approve the project.
He said: "We're obviously delighted at the planning approval, and we look forward to starting on site and fulfilling the wishes of the many teachers, teaching assistants and nurses that are priced out of the market at the moment and in desperate need of more council housing."
However, Councillor John Cooke, who was one of the two members to vote against the project alongside Neil Copland, said he did not feel the right decision had been made, based on the authority's noise policies.
He said: "I didn't think it was the right decision, I actually thought there was quite a lot of merit in the application and I can understand why officers recommended it for approval, but the issue for me was the noise.
"If you go by the council's policy, it should have been refused on noise grounds.
"If I was purchasing a private property in that area, I don't think I would want to buy a property next to the airport where it's very noisy, so why should we be putting people in social housing in such a location?"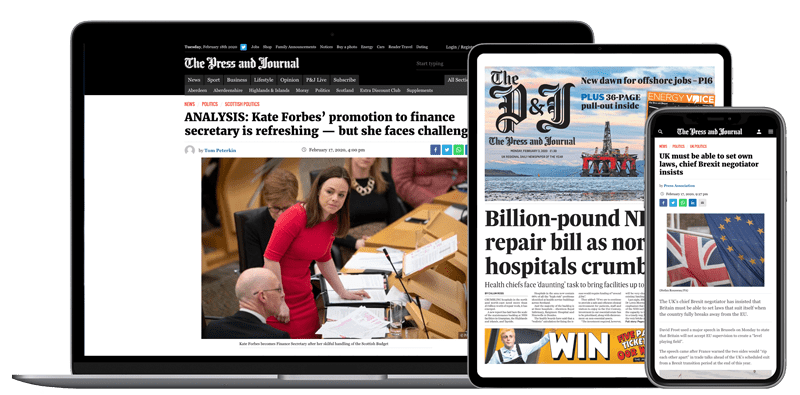 Help support quality local journalism … become a digital subscriber to The Press and Journal
For as little as £5.99 a month you can access all of our content, including Premium articles.
Subscribe