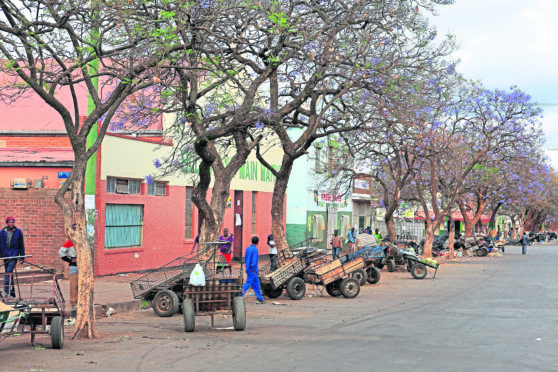 An Aberdeen councillor has said there are "big opportunities" for north-east businesses in a southern African country following the ousting of its brutal dictator.
The near 40-year-long reign of Robert Mugabe ended abruptly in December 2017 when he was placed under house arrest by the Zimbawean army and dismissed from his party leadership post.
And while his Zanu PF party still rule the country, with widespread allegations of human rights abuses and corruption, Bridge of Don councillor John Reynolds said the nation is nonetheless "opening up" to investment.
Mr Reynolds has met with Zimbabwean embassy staff to explore what business links can be set up between Aberdeen and the country – with their shared interest in oil a top priority.
Were renewed links to be established, the two would have to overcome the torrid relationship Britain and Zimbabwe have had since Mugabe came to power in 1980.
But in this Aberdeen has a head-start, due to its long-standing connection with the country.
The Granite City is one of six "sister cities" of Zimbabwe's second largest settlement of Bulawayo.
The council also has its own Bulawayo charitable trust – established to help people in the burgeoning city.
Mr Reynolds said political changes in the country could lead to rich investment opportunities for Aberdeen.
He said: "The natural resources of the country are particularly large.
"There is oil there and some firms are already seeing big opportunities.
"There are also political changes now happening and the country is beginning to open up a lot more to the UK."
Mr Reynolds added: "The difficulty will be getting over some of the history between the two countries but the Zimbabwean government are planning on opening a consulate in Glasgow and there are talks about them wanting to re-join the commonwealth.
"There is a lot of history but also opportunities because of that.
"British firms tend to like to do business in places where a lot of people speak English so they don't have to spend money on translations."
When asked about the human rights record of the Zimbabwean regime, Mr Reynolds said: "Closer relations can also allow us to put friendly pressure on the government there.
"It is better to be inside the tent that outside."
---
Aberdeen has been twinned with Bulawayo, Zimbabwe's second city, since 1986.
It is historically the country's industrial capital, with factories producing cars and car products, building materials, electronic products, textiles and furniture.
The bond between the two cities is most strongly exhibited by the Aberdeen Bulawayo Trust, a north-east charity which arrange fundraisers on behalf of the poorer residents of the African city.
Last year, a football club from Bulawayo appealed for help from people in the Granite City to allow them to compete in the World Football Cup in London, a competition for teams that are unaffiliated with FIFA.
Matabeleland FC's voluntary head coach, Justin Walley, even said he would like to visit Aberdeen to improve his skills with some sessions at Pittodrie.
And stories from Aberdeen's African twin city will soon be published to mark the centenary of one of Scotland's most influential writers, Dame Muriel Spark.
Shane Strachan, who has a PhD in creative writing from Aberdeen University, has written a collection of short fiction inspired by the Prime of Miss Jean Brodie writer.
Mr Strachan's fictional take on Spark's life will also include chapters about an Aberdeen doctor who travels to Bulawayo and unknowingly traces the author's steps.
He said: "I have been to Bulawayo twice now and I think there are more similarities with Aberdeen and Bulawayo than people think, especially in terms of our industrial backgrounds."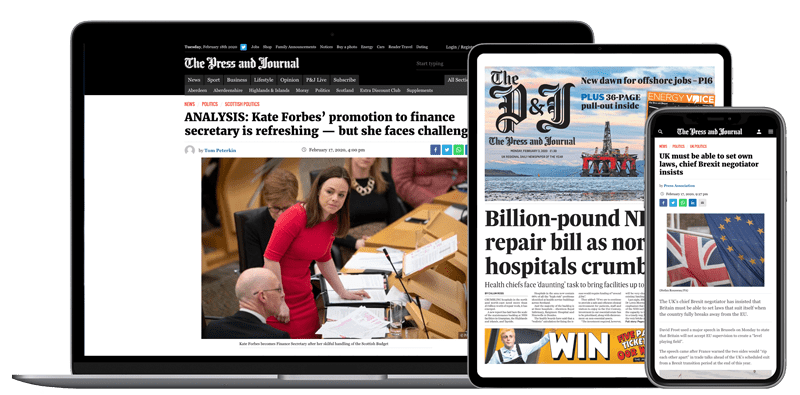 Help support quality local journalism … become a digital subscriber to The Press and Journal
For as little as £5.99 a month you can access all of our content, including Premium articles.
Subscribe