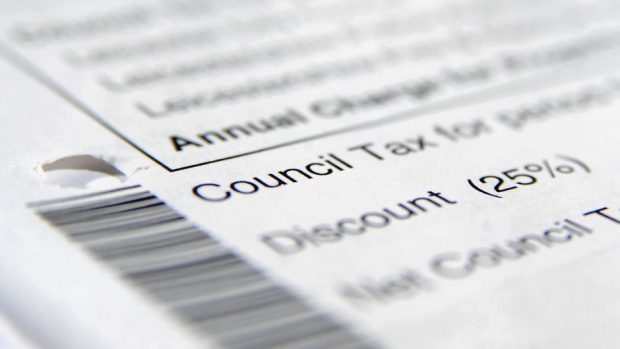 Aberdeen council bosses have had to summon sheriff officers to chase more than £50million of unpaid council tax in the last three years.
Freedom of information statistics reveal that £51.6million of unpaid council tax was investigated and that a staggering 58,000 final notices were issued for non-payment.
Debts passed on can come from previous years and, once the sheriff officers are paid, the outstanding figure might be much lower.
But council tax has been increasing in recent years, with a 4.5% hike this year, and some have suggested that the roll-out of the controversial Universal Credit benefit system is leaving struggling people unable to pay their bills.
---
>> Keep up to date with the latest news with The P&J newsletter
---
The tax is expected to generate £126million for the city council this year, around 19% of the authority's annual budget.
Aberdeenshire Council was unable to provide data last night, but a previous Freedom of Information request showed that between 2016 and 2018, the local authority sent out 56,305 reminders and 17,754 summary warrants.
Following a final notice if the tax remains unpaid then sheriff officers are contacted to collect the money.
The debt remains for the council who pay a fee to the officers for any cash they get back.
Dave Kilgour, a development manager at the CFINE charity in Aberdeen, said: "We are seeing an ever-growing increase of people requiring welfare advice support associated with debt, including council tax, due to the impact of welfare reform changes – especially Universal Credit and delayed payments.
"CFINE is seeing more and more people coming here in food crisis and requiring emergency food parcels regularly. We are giving out more than 100 parcels a day.
Opposition Liberal Democrat councillor Martin Greig said: "The council cannot afford to let so many off with not meeting their financial liabilities.
"These are tough times and every possible outstanding amount needs to be collected."
He added that he understood how Universal Credit would make it "tougher" for some people to pay their bills.
Council co-leader Doulgas Lumsden said that the figures were "surprising" but added that he did not think Universal Credit was necessarily to blame as they had remained "relatively stable" over the past three years.
He said: "The reducing revenue from the Scottish Government means that we need to pursue all the money we are owed."