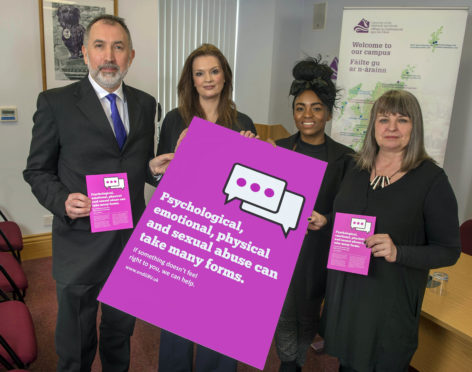 The mother of an Aberdeen student who killed herself hopes a new initiative will help to protect others from gender violence on campus.
Tens of thousands of information stickers and posters have been distributed throughout the country, including at Aberdeen University, Robert Gordon University and the University of Highlands and Islands.
And Fiona Drouet, the mother of an Aberdeen student who killed herself three years ago, has said the campaign will help break down the stigma surrounding the issue.
Her daughter Emily, 18, took her own life in March 2016 after being assaulted by her boyfriend, Angus Milligan, who later admitted assault and threatening behaviour.
He was ordered to carry out 180 hours of unpaid work in 2017 and placed under supervision for a year.
Information stickers are now being put on the doors of university and college halls and Mrs Drouet hopes they can help prevent such tragedies happening in the future.
She has been campaigning for students to have better access to support for psychological, sexual and physical abuse.
Mrs Drouet said: "When we finally got access to Emily's room the one thing that became painfully apparent to us was the complete lack of signposting to any services or any support.
"We need to actively encourage students to come forward for help and reinforce the message that help is available."
An Aberdeen University spokesman said: "The safety and wellbeing of our students is our number one priority."
"We offer our wholehearted support to campaigns that draw attention to the serious issue of domestic violence and help to keep more people safe.
"These stickers have been received and will be distributed.
"We offer a comprehensive range of support services to encourage students to report any problems they have during their time here and urge anyone experiencing difficulties to contact our trained advisers who are happy to discuss these concerns confidentially.
"The university continues to engage with expert sources on domestic violence to consider what further guidance we can give to staff and students to support those in abusive relationships."
The sticker campaign is the second part of a scheme which has already seen about 75,000 staff at the country's universities and colleges given support cards so they can access urgent help for students who are at risk from violence on campus.
Each of the posters and stickers has been designed with input from students and staff in recent months.
The Scottish government has insisted that tackling such acts of violence was a "key priority".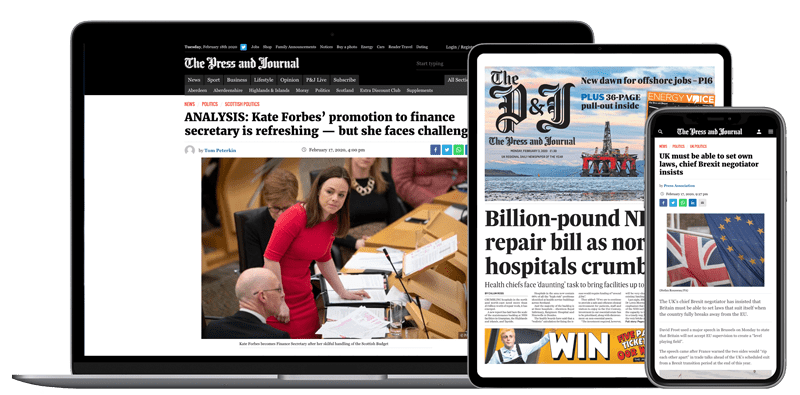 Help support quality local journalism … become a digital subscriber to The Press and Journal
For as little as £5.99 a month you can access all of our content, including Premium articles.
Subscribe