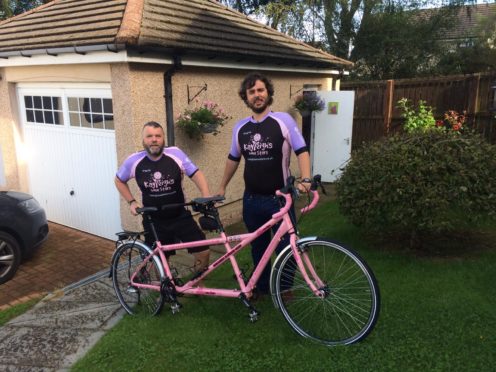 A bright pink tandem will be among the hundreds of bikes whizzing through the countryside this weekend for Ride the North.
Hundreds of people are signed up to the popular two-day challenge, which takes participants through rural Aberdeenshire and Moray.
Not content with just completing the 175-mile challenge, Paul and Thom Sherrington have decided to complete it on a tandem to raise as much money as possible for a charity close to their hearts.
Kayleigh's Wee Stars was set up in 2012 by Jonathan and Anna Cordiner, following the death of their two-year-old daughter who had a rare brain cancer.
The Oldmeldrum-based charity now helps other families create special memories for a child with a terminal illness or offers financial support.
Paul was Kayleigh's proud grandfather, and Thom her uncle.
The pair are part of a 13-strong team raising funds for Kayleigh's Wee Stars at Ride the North to ensure even more families can be helped in her name.
Paul said: "For years I have  cheered on fundraisers as they do amazing things to raise funds for Kayleigh's Wee Stars.
"I have watched them push themselves to the limits as they achieve amazing targets and in doing so help others in difficult circumstances.
"So now it is my turn.
"This is a year-long challenge and will keep me busy for every week till Christmas."
The pair's year-long challenge will also include the annual Kayleigh's Wee Stars Cycle Challenge in October.
The event gives cyclists the opportunity to pedal a distance of 20, 57 or 95 miles through scenic Deeside.
The longest route, named Kayleigh's Big Star, includes a climb up the Cairn o' Mount near Ballater and allows participants access to some spectacular scenery.
Mr and Mrs Cordiner, who have helped more than 170 families thanks to the £400,000 raised in their daughter's name, said: "We became aware that not all parents would have the opportunity to take time off to spend with their child, or have the network of support that we had.
"We felt that not only did we want to do something to help others, we wanted our special girl to have made a difference."
To support the Sherringtons, visit www.justgiving.com/paul-sherrington2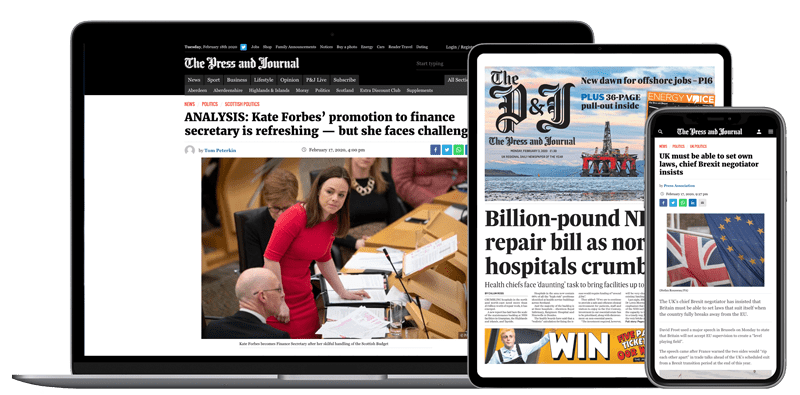 Help support quality local journalism … become a digital subscriber to The Press and Journal
For as little as £5.99 a month you can access all of our content, including Premium articles.
Subscribe