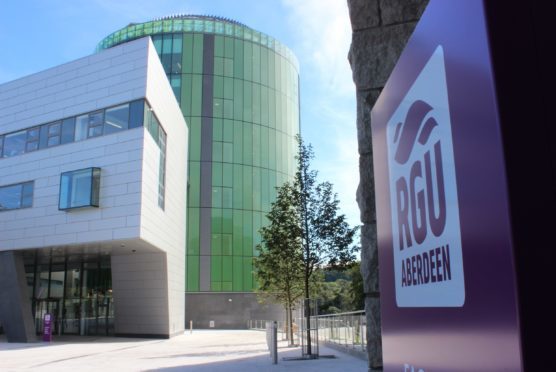 Students at an Aberdeen university are urging others to stay safe after a series of "intimidating" incidents near their campus.
Robert Gordon University (RGU) last night moved to reassure students and the wider public that its campus is a safe place after police confirmed a "small number of isolated reports" in the Garthdee area.
Several students – male and female – have shared warnings online after the incidents, understood to have happened close to the campus.
It comes after the university's library recently extended opening times to 24 hours for the exam period.
A spokesman confirmed no on-campus incidents had been reported to staff.
But student welfare president Emmanuel Akerele said, while he was confident the university was safe, the student union would open discussions with the council and authorities on safety "in the surrounding areas".
On Twitter, one student claimed she and a group of other women had been intimidated by a man in a "bizarre and scary" incident as they left the campus one night last week.
She added: "Girls leaving RGU at night – please be extra careful.
"He started battering into the bus stop we were at, literally circling us, kept coming close and leaning over us, narrowly missed one of the girls whilst punching the bus stop.
"It was dark raining and we all looked visibly shaken but it seemed like he enjoyed intimidating us.
"One of the girls suggested we go to the university and we all took off together despite not knowing each other. There's safety in numbers."
Another warning, shared on social media by groups of women at both of the city's universities, read: "The girls are all trying to spread the word to be careful around campus at dark.
"There have been a few attacks on girls around RGU recently when they have been there later and alone."
Anyone with concerns for their immediate safety has been urged to dial 999.
They can also contact police on 101 if not an emergency and the university offers various support too.
A university spokesman added: "As always we would encourage students to remain vigilant when travelling to and from the campus and urge any concerns to be reported directly to the police in the first instance.
"The safety of our students is of the utmost importance and we have staff on campus 24 hours a day during the extended library opening times."
"The university is, and will continue to be, a safe place for students."
Sergeant Gavin Jardine said: "Police understand the concerns from the student population following a small number of isolated reports from the Garthdee area.
"Students should be able to go about their lives without any fear of crime.
"Officers regularly patrol the area around the university and we will continue to liaise with a number of partners, including the university itself, the student association and local elected members."