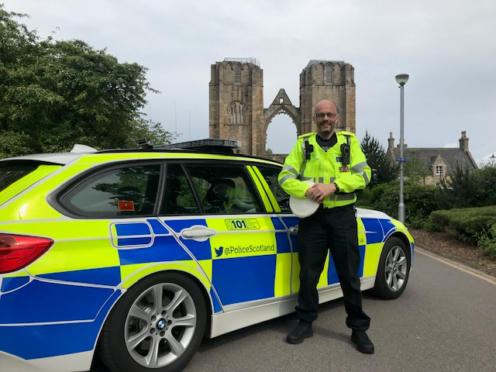 An engineer who dedicates his spare time to policing the north-east's roads is urging others to help keep communities safe.
Kevin Willox has been a special constable for about six years, and said it is the "most rewarding" thing he has ever done.
Police Scotland will today launch a campaign to recruit more special constables, with numbers falling steadily since the formation of the single force in 2013.
While many people become a special as a way to become a regular police officer, the force is encouraging people who simply want to give back to their community to sign up for the voluntary role.
Duties can vary from investigating crimes to attending road accidents, policing football matches or patrolling the streets.
For Mr Willox, 50, juggling his day job at Equinor with his role at Moray's roads policing unit helps him feel fulfilled.
He said: "I had always known about the role, and after I came back from my time in the air force in 1999 I considered going into the police force.
"As time went on, I had two twin daughters who needed less and less of my time as they got older and I thought to myself that now was the time to do it."
He joined in 2013 and was fully trained up, with further specialisation with the traffic and roads unit.
He said: "What we're looking for are people with life experience who are willing to come out and volunteer.
"This is a role for people who want something a little bit different in their lives and that gives you such an amazing look in to how the world is outside our own bubbles.
"I always tell people that joining the police was everything I hoped it would be and nothing like I thought it would be.
"It's exciting, interesting and emotional – it's one of the most rewarding things I've ever done.
"It gives you the chance to give something special back to the community."
Assistant Chief Constable John Hawkins said: "There are thousands of people living in Scotland who could bring the skills and talents from their own jobs into the role of a volunteer police officer and in support of their local community.
"Joining the Special Constabulary can also be a fantastic opportunity to consider whether policing is the job for you. It provides excellent experience and training for those who would like to become a full-time police officer.
"Police Scotland undoubtedly benefits from the experience volunteers bring, but it's also an opportunity unlike any other where you gain confidence, new skills and get the chance to help people in need or make their life better."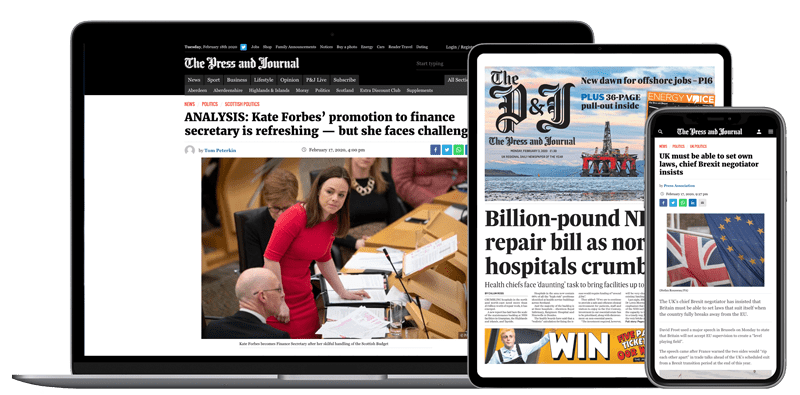 Help support quality local journalism … become a digital subscriber to The Press and Journal
For as little as £5.99 a month you can access all of our content, including Premium articles.
Subscribe