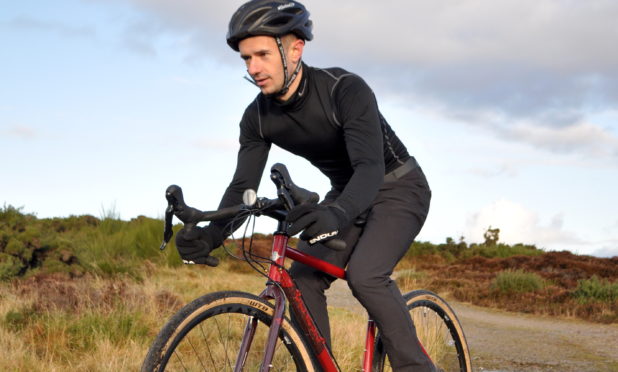 A lifeguard will cycle, swim, kayak and climb his way across Scotland as a way of giving back to the mental health charities that helped him battle depression.
Kyle Bisset, from Aberdeen, will undertake his adventurous "feel better tour" in August.
The 28-year-old says he was helped through some dark times by counsellors in the city, and all money raised will be split between Mental Health Aberdeen and the Scottish Association for Mental Health.
He has already raised nearly £1,000 towards his £5,000 goal.
Mr Bisset said: "I will never be able to repay the Aberdeen Counselling and Information Service for the help they have provided me.
"But I do want to help give back to life-saving charities, while also raising awareness about the importance of mental health."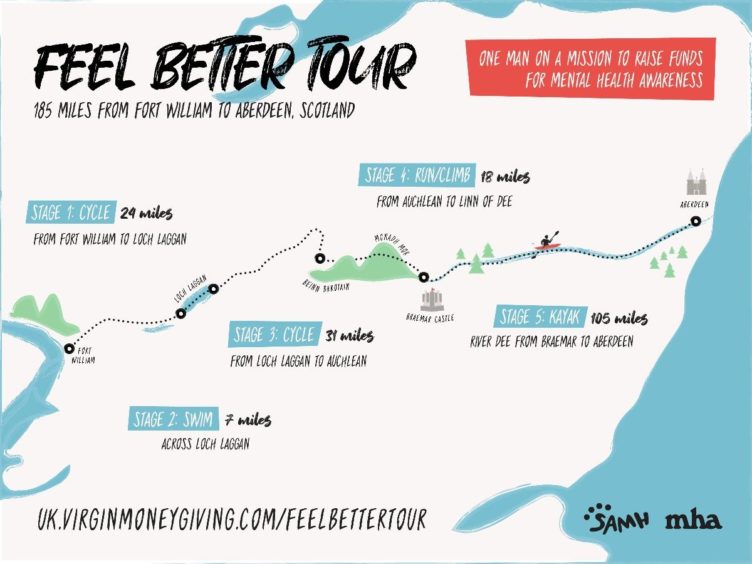 The journey from Fort William to Aberdeen will begin with a 24-mile cycle as far as Loch Laggan.
Mr Bisset will then swim seven miles across the water, before hopping back on his bicycle and pedalling 31 miles to Auchlean.
He will then run and climb 18 miles to the Linn o' Dee, scaling the heights of Monadh Mor and Beinn Bhrotain.
The challenge will be capped off with an epic 105-mile kayak down the River Dee from Braemar to Aberdeen.
Mr Bisset said: "I'm somewhere in between being excited and terrified, the swim is probably going to be my biggest challenge."

Mental health problems are one of the major public health challenges in Scotland, with around one in three people estimated to be affected by psychological conditions in any one year.
Mr Bisset said: "By raising money and awareness, I hope that other people are able to feel the same support that I have."
He also hopes to encourage people who are struggling to "reach out to get the help they need".
"You are never alone", he added.
He will be sharing updates of his training and fundraising, and the journey can be seen through his Feel Better Tour social media accounts.
Donations to his cause can be made by visiting his fundraising page here.