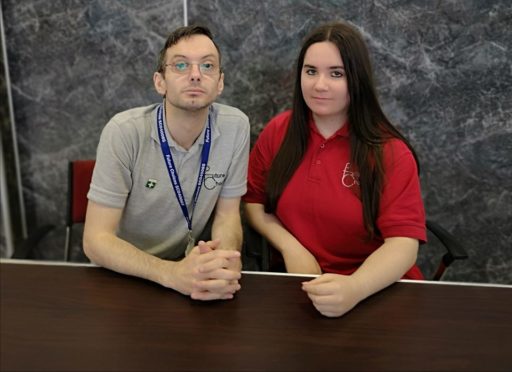 An Aberdeen charity boss has hit out at the rise in city taxi fares and called for a scheme that was axed 10 years ago to be reintroduced.
The Taxi Card Scheme was cut in 2010 and chairman of Future Choices, David Forbes is campaigning for it to be re-introduced.
Given a controversial recent 7% increase in taxi fares, Mr Forbes feels that disabled people will be confined to their homes, because they won't be able to afford the higher prices and many can't travel on public transport.
Under the initiative, disabled people were entitled to a discount when they used a taxi.
Mr Forbes said: "Myself and one of my volunteers, Jackalynn, who is disabled herself and very passionate about it, are calling for it to be reintroduced.
"A lot of people have said a 7% increase in taxi fares will keep them indoors and they don't know how they would be able to leave the house.
"If they had something to subsidise that cost of the 7% increase, they would be able to get a taxi to their doctor's appointment or get out."
Having Multiple Sclerosis herself, Jackalynn Walker said she could "see the benefits" of reintroducing the scheme.
"The taxi fares impact people now, it's hefty fee and people feel that it's part of their benefit going down the drain," she added.
Since the scheme was scrapped a decade ago, Mr Forbes said the "transition to universal credit" and other welfare forms was having a "massive impact on people".
Future Choices is hoping that when they approach the cab companies people to arrange meetings, the taxi owners will understand the situation and help them.
When the scheme was originally ditched, Mr Forbes admitted there was an "argument it was easy to abuse", but under a new system, they would work to close any loopholes.
He added: "Not everyone can go on a bus or use public transport for a variety of reasons. It's going to be a long process, but I'm ready for it."
There are initiatives in the city similar to the Taxi Card system, with Aberdeen University Students' Association (AUSA) operating a Safe Taxi initiative.
If students at Aberdeen University or  RGU find themselves in a dangerous or unsafe situation or run out of money to get home, they can order a Safe Taxi from Rainbow City Taxis and use their student card for payment.
They can then pay back the AUSA afterwards.
A spokeswoman confirmed that the scheme was "widely used" and provided an "additional safety net" for students.