As lockdown continues and people are stuck in doors, a celebrity north-east cat has been going on adventures to keep local residents entertained.
Archie, the famous cat of Cove, has been bringing joy to the community by visiting neighbours and walkers in the area.
He's now so well-known for his travels that one resident was inspired to Photoshop him into locations and artworks from around the world – including the Last Supper – while others have compiled an entire online album of pictures they have taken of him.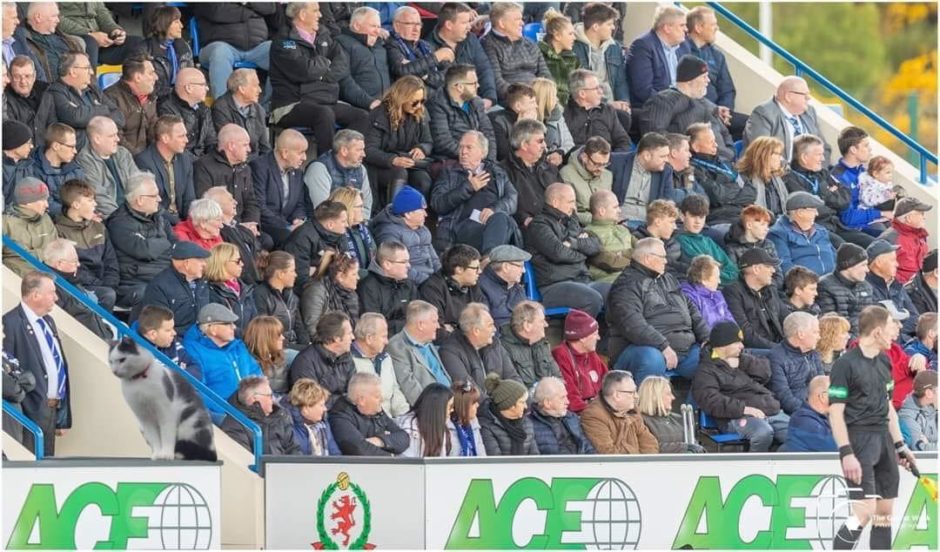 At two-years-old, Archie is a "wanderer" and was rescued from Cats Protection in Fraserburgh last year.
As the community follows his adventures, many have asked for social media channels to be set up in his name.
Archie's owner asked not be named but "wouldn't be surprised" to see him "partying in town" with his new friends in a few years.
"He is very friendly and usually mooches for food," they said.
"A lot of people get in touch with me to say they had him come and say 'hi'.
"He just likes sitting and chilling with people."
Amidst the ongoing pandemic, some have expressed concern about Archie transmitting Covid-19 and have asked that be kept indoors.
But his Aberdonian owner said: "It's sad that people are saying he's going to give them this horrible illness. He isn't.
"He's having a ball and keeping people's spirits up."