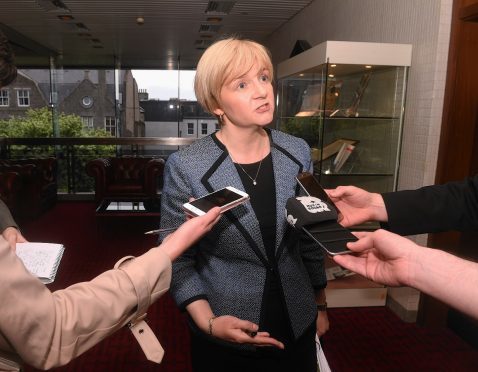 Aberdeen City Council's top official is to make the case for a shake-up in how local authorities are funded, amid fears the Granite City will be "disproportionately affected" by the coronavirus pandemic.
Councillors were briefed on the stark financial impact of the crisis at an urgent meeting on Wednesday – with a warning it could cost the city as much as £113million if lockdown lasts until March.
Earlier this week the Scottish Government said it would pass on £155m in emergency funding – prompted by spending by the UK Government on England – to councils north of the border, after weeks of campaigning by local authorities.
But city council chief executive Angela Scott has been instructed to write to the Scottish Government to push for money to be distributed to meet actual losses caused by the pandemic – as opposed to using the regular formula used to calculate how to divvy up funds.
A request will also be made to the UK and Scottish governments, seeking additional funding on top of the long-sought £155m, as "funding on the table doesn't go anywhere near meeting the need", council co-leader Jenny Laing said.
Mrs Laing told The Press And Journal that, as the council relies on locally-raised money – such as council tax, fees for services and business rates – more than other local authorities, the city administration was at risk of being "detrimentally-impacted" if funding was shared the usual way.
The Aberdeen Labour leader said: "The Scottish Government has made a lot of money available to be administered by councils but we haven't seen any real sums coming directly to councils.
"We are facing challenges around the different services we are having to provide and the loss of income.
"Our council is heavily reliant on locally-raised taxes and because of that we feel we are being disproportionately affected.
"The normal distribution formula shouldn't be used and the Scottish Government should be looking at each council and the financial gap they identify – and step in and meet that shortfall.
She added: "I am fearful for the impact on residents in Aberdeen if they do not."
Last night a spokesman for Finance Secretary Kate Forbes said it "simply was not true" that the government had not provided councils with additional funding.
The government spokesman said £175.6m had already been committed to councils to fund hardship and welfare support, emergency food supplies and council tax reductions.
He added: "We have committed to providing councils with a further £155m and we are in discussions with Cosla to fully understand the pressure that individual councils face.
"Both Labour and the Tories have argued that we should pass this money on with no questions asked and without an understanding of the different pressures being faced by councils.
"That brings the total direct additional funding that we have committed to providing to local authorities to £330.6m."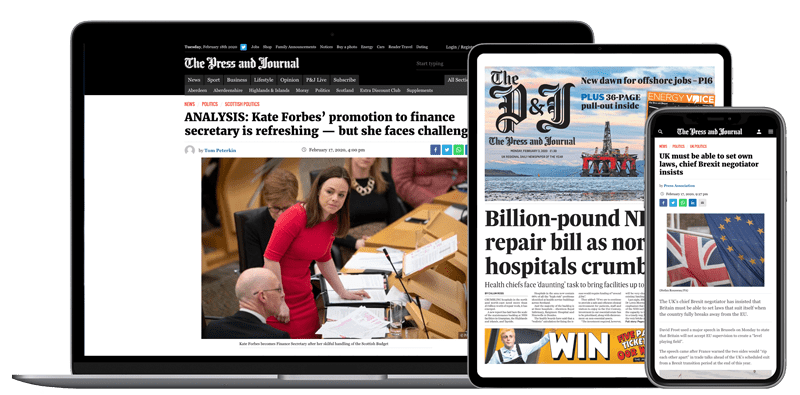 Help support quality local journalism … become a digital subscriber to The Press and Journal
For as little as £5.99 a month you can access all of our content, including Premium articles.
Subscribe