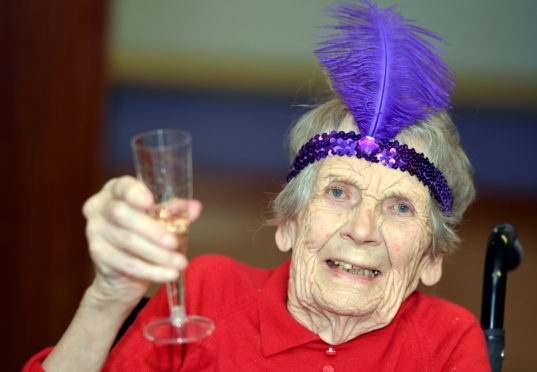 Using her summer holidays to travel the globe, Grace MacKintosh was described as "athletic" in her youth and "fearless" throughout her life by her son David.
The 100-year-old died peacefully in her sleep on Sunday at Woodend Hospital, Aberdeen.
Bunty to her friends, she was born in Hull on February 5, 1920 and was among those who gathered for VE Day celebrations at Buckingham Palace.
Much of her youth was spent cycling and trying her hand at sports such as badminton and an adventurous spirit took her and her bike across the UK and Europe before meeting her husband, Evan, at the age of 19 back home in Scotland.
Son David said: "I was very lucky as a child as we got to travel on continental holidays when at the time it wasn't the done thing.
"When I married myself, I remember the pair of them had a trip out to Kenya. I was left behind on that one and I felt most aggrieved!
"Dad died quite young and mum took off on her travels again. She travelled to the Americas to see relatives out that way. She was never afraid."
Retirement didn't stop Mrs MacKintosh's travels as she continued to venture abroad, now on cruises.
She spent her professional life as a teacher at primary schools across the north and north-east, including Nairn, Forres and finally Dyce, after her husband was appointed as the manager of Aberdeen Airport.
Mrs MacKintosh had recently marked her 100th birthday in style – with a surprise birthday bash and a telegram from the Queen.
Her party was well-attended by the residents at Woodend Hospital's orthopaedic rehab ward, something her son quipped was a theme throughout her life.
"I always remember her being so social when I was growing up," he said.
"The last wedding she attended was when she was 95 – and she made her own way there by bus."
"She stayed over and came back, which was good going for a 95-year-old. She didn't hang up her driving gloves until she was 97."
Mrs MacKintosh is survived by her son David, daughter in-law Eilsa and her two grandchildren, Suzy and Mhairi.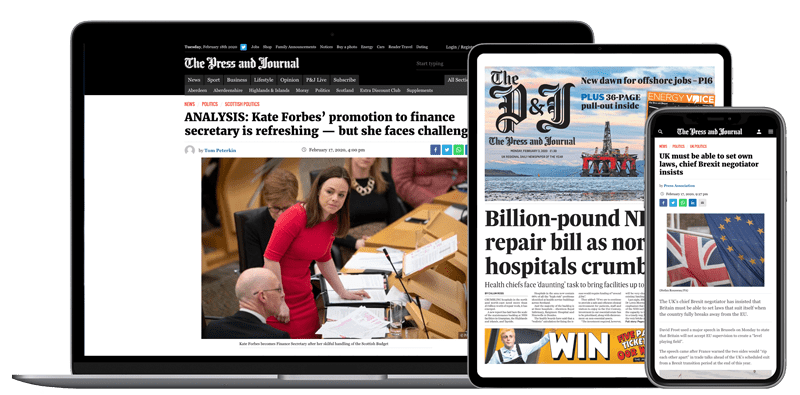 Help support quality local journalism … become a digital subscriber to The Press and Journal
For as little as £5.99 a month you can access all of our content, including Premium articles.
Subscribe