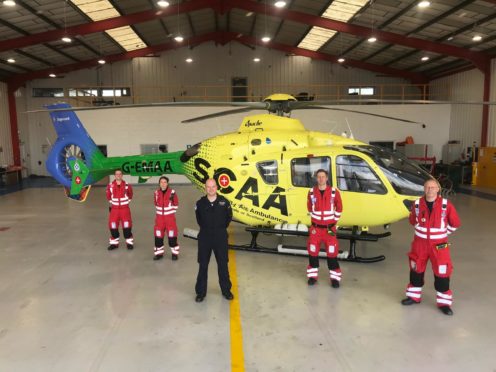 The head of a team of lifesaving doctors based at Aberdeen airport has praised the impact of a new helimed brought to the north-east three months ago.
Scotland's Charity Air Ambulance (SCAA) began operations from the Granite City at the beginning of April and has been involved in around 40 missions.
Now, the clinical lead of the emergency medical retrieval service (EMRS) in the north, Alastair Ross, has heaped praise on the service for "making a larger percentage of the population much closer".
Known as ScotStar North, Dr Ross' team provides emergency care for critically-ill patients who need hospital-level care as quickly as possible.
The consultant doctors, specialising in anaesthetics, emergency medicine or intensive care, split their time between EMRS and work at hospitals in Aberdeen, Elgin, Inverness and Dundee.
Since April, they have accompanied SCAA on around a third of their calls from the airport, where both are based just metres from each other.
"Comparing where you can go by road, even with blue lights, and where you can get to by helicopter in 45 minutes, there is a substantial increase which crucially gets us out into more rural locations," Dr Ross said.
"SCAA's Helimed 79 helps ensure people in remote and rural Scotland have access to the level of critical care found in hospitals.
"Clearly it's not the same but it's about the vital interventions to stabilise a patient and then transport them to hospital as quickly as we can, and that's where SCAA is making a big difference."
Responding to a call, the EMRS team is made up of a doctor and a practitioner, who is either a nurse or a paramedic.
They respond to nearby calls by road, and when joining forces with SCAA are assisted by one of the charity's paramedics too.
Tending to the most seriously ill patients, the EMRS team can offer advanced pain relief, sedation, use advanced diagnostics like ultrasound and even carry out blood transfusions.
The 12-strong Aberdeen-based team was set up to spread the reach of the city's major trauma centre, offering the highest level of care for trauma patients.
SCAA's lead paramedic in Aberdeen Ewan Littlejohn said it was like "taking A&E to the roadside".
He said: "It's saving lives and patients are getting the best care we can give them.
"The important thing is getting that critical care to the roadside, taking the hospital setting there.
"Having that expertise with us is a privilege."
Since launching the charity's second helicopter back in April, SCAA has responded to nearly 40 calls from its Aberdeen base.
The crew has travelled as far as Sanday in Orkney, and recently has helped patients in Kingussie, Fraserburgh, Echt, Alford, Aboyne and Macduff.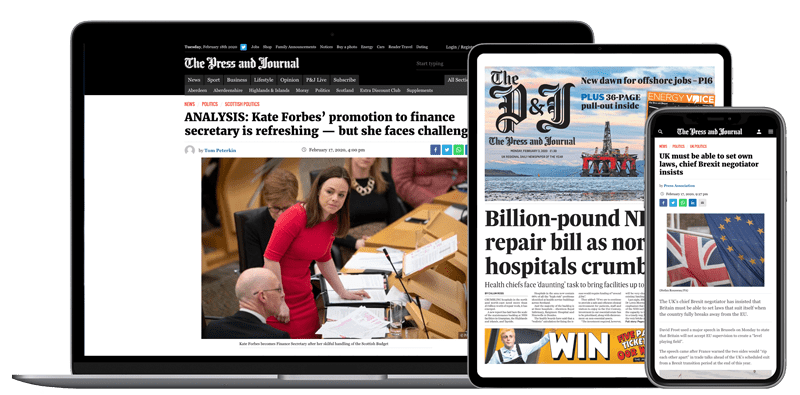 Help support quality local journalism … become a digital subscriber to The Press and Journal
For as little as £5.99 a month you can access all of our content, including Premium articles.
Subscribe