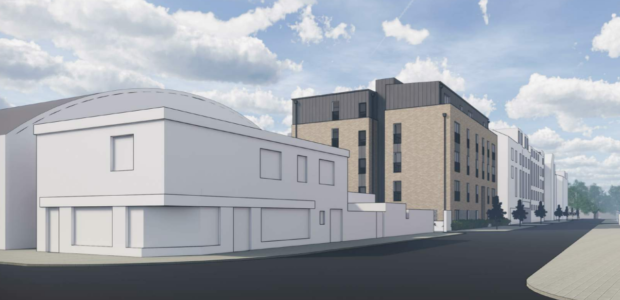 Plans have been approved for a five-storey block of flats overlooking the home of the Dons.
Aberdeen City Council has given the go-ahead for the creation of 15 affordable flats next to Pittodrie. 
The five-storey block will be built on the site of a demolished warehouse at 8 Pittodrie Street.
Agents Halliday Fraser Munro have promised the complex will "provide a positive contribution to the redevelopment and regeneration of the Pittodrie area".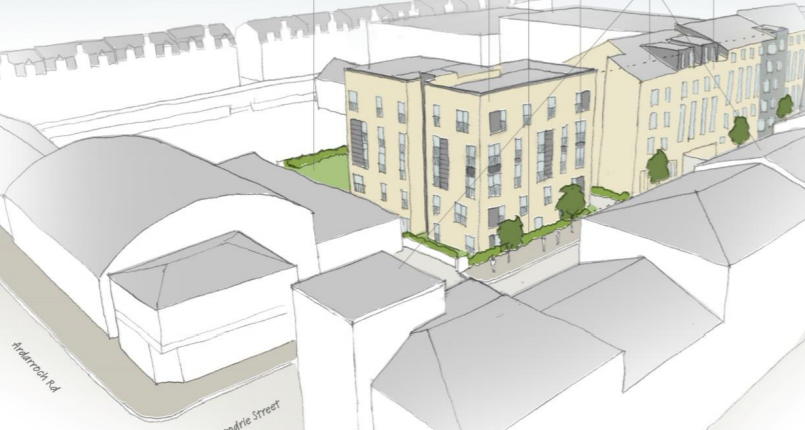 Planning documents state: "The area is characterised by traditional granite built properties made up of tenement flats and terraced houses.
"The character of the area is gradually changing from commercial to residential, and student accommodation."
A total of 12 car parking spaces will be created under the plans.
A south-facing shared garden is also proposed at the rear of the property, to provide a secluded outdoor space for residents.
Halliday Fraser Munro also stressed that the Pittodrie development would "contribute towards meeting local housing needs".
The Aberdeen City Local Housing Strategy 2018-2023 identified an affordable housing target of 342 homes per year in 2018-2019 and 2019-2020.
The report also set a target of 385 to be built in 2020-2021 and over the subsequent two years.
Last night, David Halliday, managing director of Halliday Fraser Munro, told The P&J: "We are pleased to have supported this development and that it has now been approved.
"The redevelopment of a former brownfield site for affordable flats in the city is a positive step that will provide much needed new homes."
Local councillor Michael Hutchison welcomed the approval of the plans as a way of helping to meet the requirements.
But he said it should act as a reminder that more needs to be created in other parts of the city.
Mr Hutchison said: "I'm pleased to hear that 15 affordable homes have been given the go-ahead here.
"There is still a need for affordable housing in this city and it's important that it is available in every part of this city – whether that be in Pittodrie, the city centre or elsewhere."
Meanwhile, in Aberdeenshire the Kincardine and Mearns area committee today agreed to object to a possible development in the Granite City.
The council opposes that the Royal Devenick Park site be included in Aberdeen City Council's local development plan.
Up to 150 homes are proposed for the land, just south of the River Dee, and near the border of the two council areas.
Road access was a clear concern for councillors at the meeting, alongside the loss of greenbelt land. The committee's "rebuttal" will now go to Aberdeenshire Council's infrastructure services committee next month for a final determination.