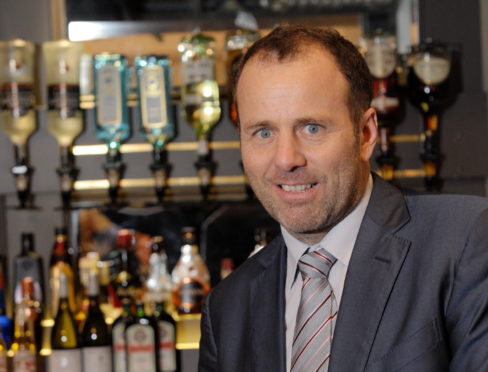 An Aberdeen businessman has warned "too many pop-up bars" are causing swarms of people to converge on late-night drinking spots.
Mike Wilson, owner of Prohibition, said he would need "an army of security" to control those arriving at his venue after the 10pm closure of new outdoor city centre bars.
He claims pictures showing hundreds of revellers flouting social distancing rules outside the Bon Accord Street bar and Soul bar on Union Street over the weekend illustrate a problem of the city council's own making.
A number of outdoor pop-up bars have sprung up across Aberdeen city centre over the last three months in response to the Covid-19 pandemic.
And Mr Wilson said: "Frankly it's been a shambles from start to finish.
"Last weekend, 250 people were put out of a venue across from us with nowhere to go and you can add to that people coming from other beer gardens into town looking for places to go.
"Our priority is to ensure the customers in our establishment are doing what they're told and adhering to the legislation.
"We have a queue, which is policed by our security, but once we tell people they're not getting in we cannot make them leave.
"Our queue is well managed, but again we've got no power on the street. We can't give people a fine."
The bar owner claims the large numbers of people flocking to city centre nightclubs are an issue for Aberdeen City Council (ACC) and Aberdeen Inspired, who should "hold their hands up, because they sought to grant permission for these pop up bars".
He called for the city council and Aberdeen Inspired to hold a "proper consultation with the licenced trade and have some proper dialogue with licences over these issues, because it's very concerning for all".
Mr Wilson added that the opening up of city centre outdoor space had been a "double edged sword" for many other local businesses.
He said: "The crux of the issue is that there are too many pop-up bars.
"We're certainly playing by the rules, but ACC and Aberdeen Inspired have pushed these pop-up bars that there is no longer a requirement for, adding an additional 500 people to Bon Accord Street at 10pm, so of course there's going to be problems.
"Without an army of security people there's no one else who can sort it out other than the police."
Adrian Watson, chief executive of Aberdeen Inspired, said: "While the situation has been challenging, we are absolutely behind the Scottish Government guidance and there was an opportunity in terms of safety to bring people out into the street.
"But it is incumbent upon the public and the businesses themselves to make sure they maintain a safe distance and take every measure expected of them because we can't have queues like we had last weekend."
A city council spokesman said: "We granted occasional licences for outdoor areas in response to local businesses who contacted us wishing to take advantage of the Scottish Government's support for business through temporary exemptions for outdoor seating.
"Aberdeen City Council is working with public sector partners, including police and NHS Grampian, to promote and maintain public safety in response to the threat of Covid-19."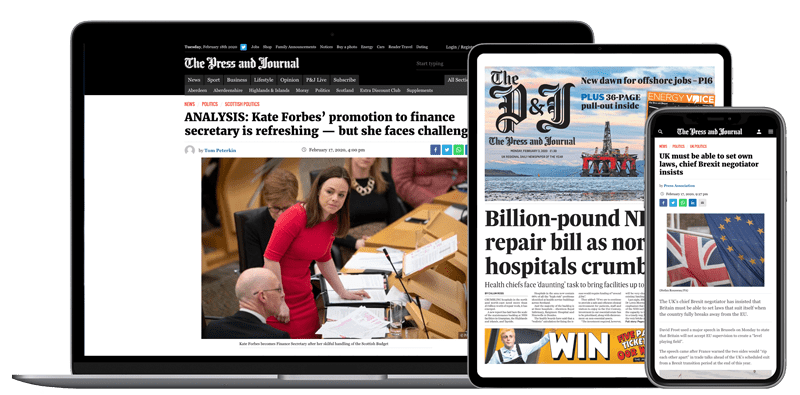 Help support quality local journalism … become a digital subscriber to The Press and Journal
For as little as £5.99 a month you can access all of our content, including Premium articles.
Subscribe