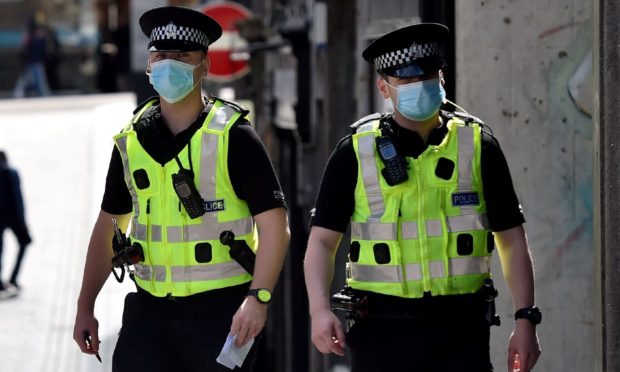 Scotland's top police officer has praised north-east and Highland pub and bar owners after the first weekend of the new curfew on the licensed trade.
Businesses are now required to close up shop at 10pm, as part of the latest government efforts to tackle the resurgence of coronavirus in Scotland.
Last night, Chief Constable Iain Livingstone revealed no licensed premises were forced closed by officers, with "very few issues" around the much earlier end to Friday and Saturday nights' trade.
Additional police were deployed across the north-east and Highlands, to help councils oversee the 10pm closure.
Aberdeen licensing officers said the city's nightspots complied with the new rules, with no reports of breaches.
In Aberdeenshire, council officers and police have found a "high degree of compliance" from hospitality bosses.
A Highland Council spokeswoman told The P&J: "At this time environmental health has not taken any enforcement action with a business not meeting the new requirement."
She added police were "positive" in their feedback after patrolling Inverness and elsewhere and that there was "overall compliance".
Chief Constable Livingstone said: "I am grateful for the support and co-operation of the public and the licensed trade which continued over the weekend.
"Highly restrictive measures on our lives, freedoms, and daily routines are in place as, collectively, we respond to this public health emergency.
"Policing is here to support people and to help everyone to do the right thing, to prevent the spread of the virus.
"Officers will use good sense and exercise the discretion that is integral to the office of constable, to work with citizens to support the implementation of these new rules."
The increased police presence was welcomed by one Aberdeen pub manager, who praised the help and guidance she gained from officers.
Katie Campbell, of McGinty's Meal An' Ale, said: "On Friday night straight away we had the police in asking basic questions like how many customers were coming in, and what operations we had in place to make sure customers were out by 10pm.
"They were very supportive and let us know if we did have any issues in getting people out just to phone them straight away, and they would be here as they had extra staff on and were patrolling the whole of the city centre."
But Miss Campbell also spelled out the true cost of the 10pm curfew to not only the business, but her workers too.
"It has impacted my staff quite a lot, but luckily because we still have the furlough scheme going they are quite comfortable enough with the slightly reduced hours and still getting their 70% furlough topped up," she said.
"At the moment its not an issue, but hopefully that will remain OK for the time being."
The manager added: "As I've noticed in McGinty's myself, a lot of our customers are late night drinkers and do like to be in the pub until midnight or 1am.
"That's when we make a substantial amount of money so I do think it will be detrimental to a lot of businesses in Aberdeen.
"On a personal front, and for our business' sake, I would hope the restrictions would be relaxed as soon as possible.
"Although everything has gone quite smoothly over the weekend it is impacting on the amount of money we're taking in because we do take in a substantial amount of money between 10pm and 1am.
"So far people have just been drip feeding throughout, but it has only been two days, so it has worked out quite well this weekend and I hope it will continue like that.
"When it is a full venue I can see there being issues if everyone tries to leave at the same time, but as it stands right now it has all worked out quite well over Friday and Saturday."