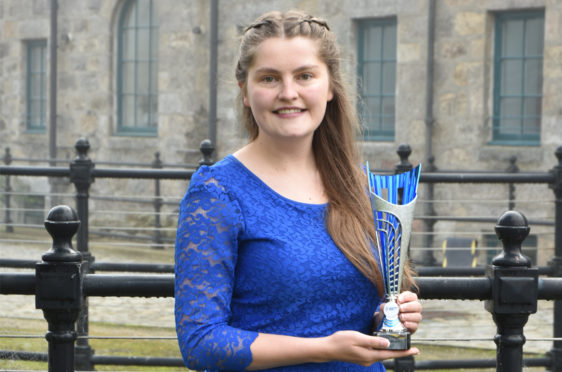 An Aberdeen entrepreneur has capitalised on the growing popularity of knitting during lockdown by creating a mobile phone app which makes it easier for young people to embrace the hobby.
Former Robert Gordon University student, Lucy Fisher, has now received a £10,000 cash boost from the Scottish Edge awards for her innovative "Knit It" creation.
The digital service features knitting patterns, tools, tutorials and more, and scooped two top awards at a recent national competiton.
It comes at a time when more and more people – of all ages – are picking up the needles to while away the extra hours at home.
The awards event is aimed at supporting up-and-coming entrepreneurial talent, and the recognition has given the team consisting of Miss Fisher, her mum and grandma a real confidence boost.
She said: "It's really nice to be recognised for all the hard work we have put in, and it was such a bonus to win the Creative Edge award as this really is what Knit It is all about.
"It really helps to know that the judges believe in the business and that they are impressed with our team and plans to take it forward in a strategical way."
Now consulting with experts on how to take the idea further, Miss Fisher hopes to use the funds to create her first product – the "KnitPic Kit"-  a service that will allow people to turn their photographs into a knitting pattern.