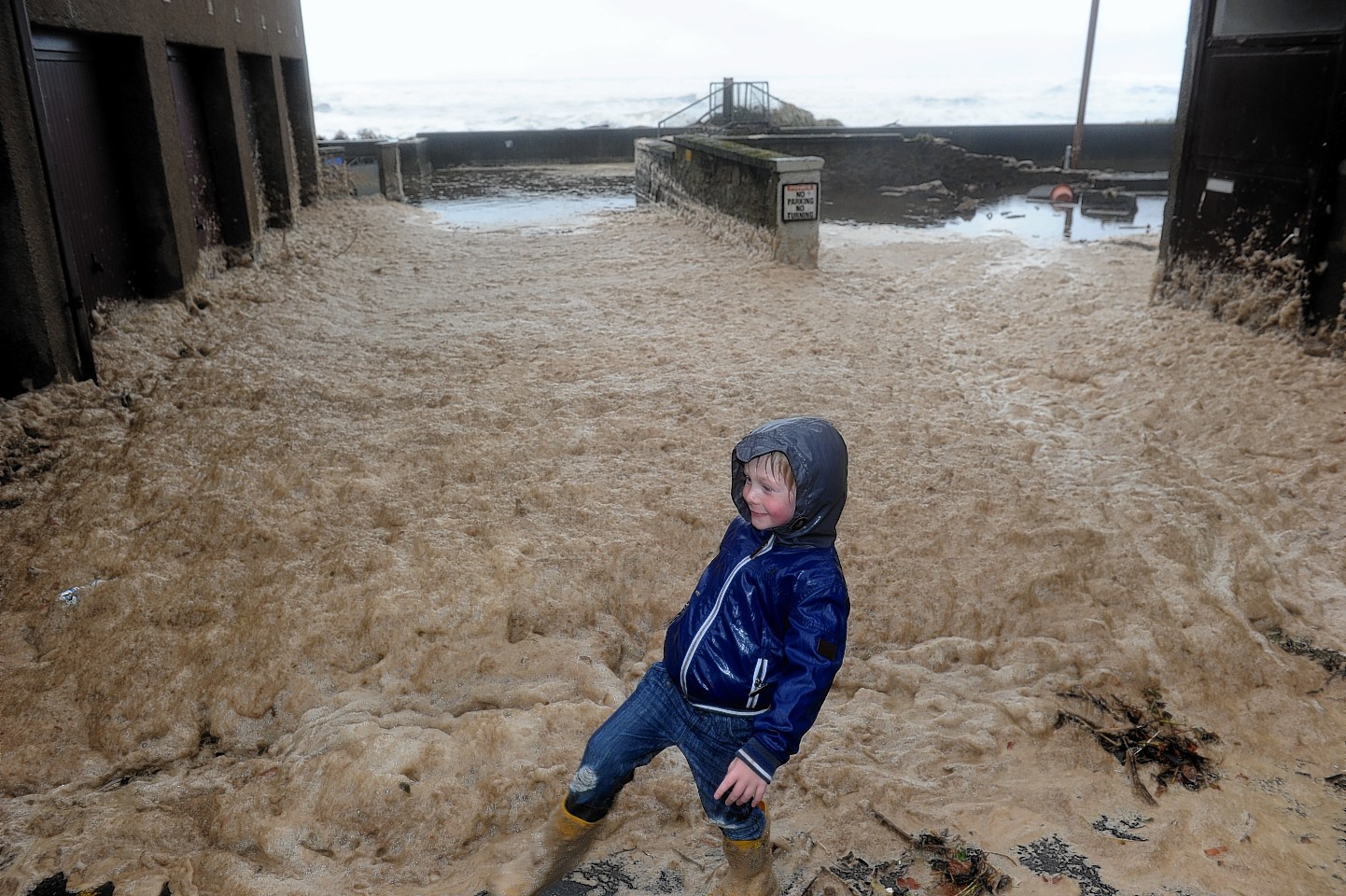 The worst of the north-east's stormy weather has passed – but we can still expect the "odd rumble of thunder" today.
Roads were left flooded, with rivers swollen and coastal towns battered by Tuesday's wind and rain.
Aberdeen saw 45.6mm of rainfall on Tuesday, while Aboyne saw 42.2mm and Braemar 40mm.
However, the worst of the foul weather has passed, with the odd shower of rain to take us into the weekend.
Yesterday, Met Office meteorologist John Mitchell said: "We have seen, for the time being, the last of the really heavy and persistent rain and the strong winds, the winds that have been battering much of Aberdeen and Aberdeenshire, particularly early on in the week. As far as the next few days are concerned it's going to be a story of showers of rain, and less wind as well.
"First thing Thursday there could be some heavy bursts of rain there, perhaps the odd rumble of thunder, but nothing like as persistent as we saw the other day across the whole of Aberdeenshire."
Mr Mitchell said the "strong easterly wind" combined with this week's high tides to create the rough seas which caused flooding in towns such as Stonehaven.
He added: "It's not particularly unusual for this time of year, October can be quite a turbulent month."
On the roads yesterday, a section of the B977 between Kintore and Dunecht remained closed last night due to the flooding.
In Aberdeen, the badly flooded Great Southern Road and Provost Watt Drive were both reopened during the day.
Scottish Environmental Protection Agency flood alerts remained in place throughout the Grampian region yesterday, although a police spokeswoman said there "weren't any coastal issues" for them to monitor.