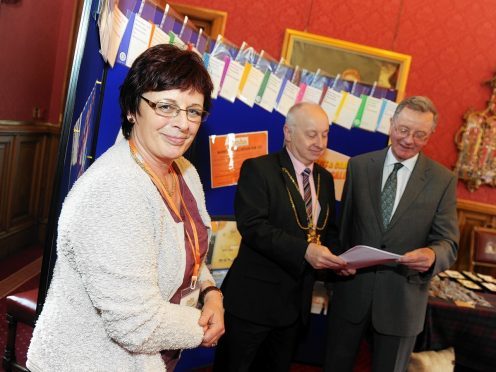 A leading mental health charity is laying off dozens of staff and pulling out of providing care in Aberdeenshire over council cost-cutting it says will inflict "untold damage" on sufferers.
Mental Health Aberdeen (MHA) will pull the plug on its services in the area when its contract ends on December 31.
And bosses believe the proposed shake-up poses an unacceptable risk to staff, volunteers and service users.
The council is seeking to cut at least a quarter from the cost of the service as it struggles to balance the books.
They intend to axe centre-based help in favour of targeted support to those in the greatest need.
But charity bosses say the change would involve 40% more work and would be more expensive to provide, warning vulnerable people "will inevitably suffer" and staff will be left exposed.
The local authority said it was disappointed by the decision but insisted service levels could be maintained despite the funding squeeze.
Around 19% of the present budget has gone on buildings, a spokesman said, and client numbers were expected to remain stable.
Five "excellent" bids have been received from outfits willing to provide the new service, he pointed out. A final decision is due in September.
MHA is the biggest of four current providers and receives £532,992 of the total £712,929 spend. The council aims to cut that to £530,000.
Chief executive Astrid Whyte said the council "completely ignored" the experience of existing providers and the feelings of service users.
Affected services currently operate in Inverurie, Ellon, Peterhead, Banff, Banchory, Aboyne, Turriff and Fraserburgh.
Talks have begun with 26 staff who face the chop unless there is a rethink .The charity will still operate in Aberdeen.
Ms Whyte said: "Untold damage will be done to mental health support services in Aberdeenshire if the proposed service goes ahead and we would urge the council to reconsider".
She said the "deeply concerning" focus on moderate and severe cases was out of step with Scottish Government guidance calling for early intervention and appeared to be motivated by cost.
The council said people with less urgent needs would be "signposted" to self-help schemes and other resources.
A spokesman said it was seeking "equitable services" across the whole council area that would include work to "reduce stigma around mental health and promote local events or activities that support recovery".
Kate Ramsden – Aberdeenshire branch chairwoman of the Unison trade union – said: "If Mental Health Aberdeen feel unable to provide a safe and appropriate service…we would question how any other provider making a successful bid will do any better."
The Union would "do everything we can to support" any members facing losing their jobs, she said.
Peter Chapman, Scottish Conservative MSP for the North East, urged the council to heed the "stark warning".