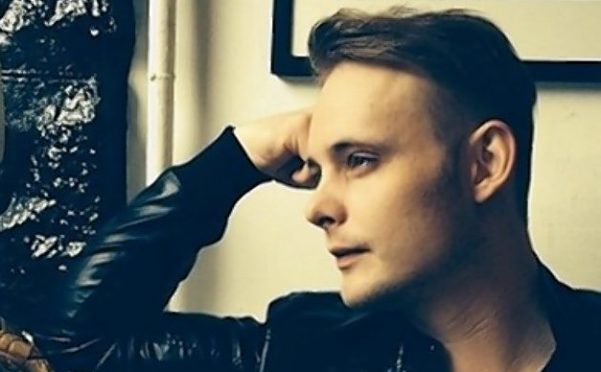 A hairdresser has gone on trial accused of groping teenage juniors at a north-east salon.
Rory McGhee is alleged to have fondled girls as young as 15, leaving them feeling "uncomfortable" and "disgusted".
But at Aberdeen Sheriff Court yesterday, defence agent Jennifer Pritchard said her client was just a "touchy feely" type of person.
And she put it to his teenage complainers that his "tactile" behaviour was nothing more than "friendly banter".
The 34-year-old is on trial accused of repeatedly sexually assaulting two teens at an Aberdeen salon.
The former Peterhead Academy pupil, who has worked at hair and beauty salons across the north-east for a number of years, denies the charges against him.
One witness, who was 16 at the time, said she was "disgusted" by his behaviour.
Giving evidence from behind a screen, she said he would continually brush his private parts up against her bottom as she worked.
She said he would "always make sure no one was there to see."
The witness, who cannot be named, said: "It made me feel really uncomfortable and a bit disgusted, because he was old enough to be my father."
Fiscal depute Karen Dow asked the witness: "When you described him brushing his groin against your bum, would you say that was accidental or deliberate?"
She replied: "Deliberate".
The girl told the court that McGhee eventually stopped his behaviour when she confronted him, threatening to tell their boss and the police.
She claimed that when she made the threats his "inappropriate behaviour" stopped but said he became "frosty" with her at work because he "didn't get his own way".
Another witness, who was then 15, said McGhee targeted her from her first day on the job.
She said she felt "uncomfortable and scared" because she didn't want him touching her.
She also said that McGhee, of Grampian Road, Aberdeen, had repeatedly told her to "curve" her bottom out.
The girl told the court she had been made aware that others coming into the salon had previously been warned McGhee was known for his "touchy feely" behaviour. However, she said she had not been told.
When asked by Ms Dow if she thought his actions had a sexual connotation, she said "yes".
The court heard that four days after starting her employment, the 15-year-old told her family about what had been happening and her mum called the police.
Representing the accused, Miss Pritchard suggested that if there had been any contact between him and the girls it would have been "accidental" due to the cramped and busy nature of the salon.
She also asked the girls if there was a tactile relationship between members of staff at the salon, and asked if "there was regular bum slapping".
Both girls said no.
Miss Pritchard asked whether McGhee's actions could be taken as" friendly banter".
While addressing one complainer she said: "If I suggested to you that any touching at that point in time was just, sort of, friendly banter, what would you say to that?"
The teen replied: "That's what I thought at first but then I thought it could not just be friendly banter."
She asked the same witness why she would "just stand there" during one of the incidents, but the complainer said "I was too scared to do anything else."
The trial, before Sheriff Christine McCrossan, will continue later this month.