It is one of Aberdeenshire's smallest villages with a population of less than 500.
And yet, every year, it makes a success of one of the largest events staged in the whole of Scotland – one which attracts thousands of spectators from across the globe.
On Saturday, around 17,000 visitors congregated in Braemar to enjoy the 202nd Royal Highland Gathering in the little community's Princess Royal and Duke of Fife Memorial Park with hundreds of local volunteers behind the scenes ensuring every little detail went smoothly.
And the throng in attendance were graced with more than a glimpse of the Royal Family.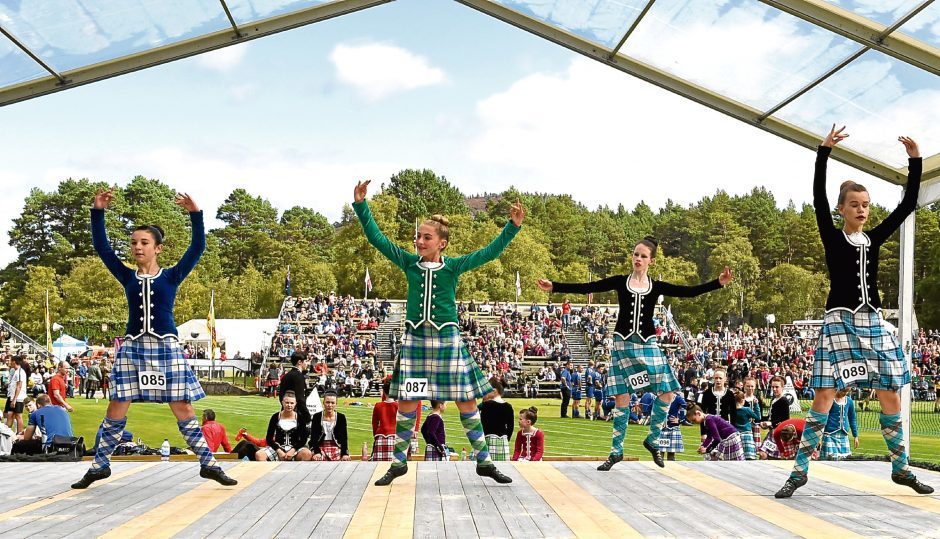 The world's oldest highland gathering has been a traditional day out for the Queen while she is on holiday at nearby Balmoral Castle.
This year was no exception and she was joined by her husband, the Duke of Edinburgh, Prince Charles, Princess Anne and her husband Sir Timothy Laurence.
After arriving to the sound of massed pipes and drums, the royals took their usual seats and listened to a stirring rendition of God Save the Queen.
Wearing a pink hat and a pale pastel tweed coat, she and the Princess Royal were presented with heather posies which they held throughout their hour-long visit.
The sun shone resplendently on the arena and the royal party looked on as cabers were tossed, tug o war battles were staged and children from across the area jumped their way across the sack race finish line.
The Queen herself first attended the Braemar event as a seven-year- old child in 1933 and has attended virtually every year since she was crowned in 1952.
Welcoming the special visitors were the Lord-Lieutenant for Aberdeenshire, James Ingleby, and the president of the Braemar Royal Highland Society, David Geddes.
Mr Geddes greeted the Queen and stated afterwards: "She said that it was nice weather and a lovely crowd. I mentioned to Prince Philip that it was nice that he had managed to come along."
Now in its 203rd year of the current games format, there have been gatherings of one sort or another at Braemar for almost 900 years.
Queen Victoria first attended the Braemar Gathering in 1848 and it has been regularly visited by the reigning monarch and other members of the Royal Family ever since.
Another returning visitor was 79-year-old John Sadler who was accompanied by his daughter, Helen.
Mr Sadler, from Rugeley in Staffordshire, took part in the hill race event five years ago, shortly after having two knee replacements.
He explained that his family are from Aberdeen and said: "I love coming to Braemar – I wanted to come back to see it again – it means the world to me."
Mr Sadler's daughter hoped that, with "good health", they would make the trip again next year and added: "It has been on his bucket list to come back, he has not been too well.
"I am even going to start training when I get home, so I can come back and do the hill race myself in the future."
It is hoped that next year's gathering will mark the completion of the Society's recently approved building project – the new heritage centre.
The £2.5million building is being part-funded by the Duke of Rothesay's Dumfries House Trust, which has contributed £250,000 and also by a substantial donation of £500,000 from local hotelier Mr Iwan Wirth.
Society president Mr Geddes expressed delight at the news a further £250,000 had also been committed from the Braemar Royal charity.
He added: "With this great start, we do hope that others will join HRH in making this project possible and help us achieve the £1.5million still needed."
The new structure will be situated near the entrance to the Princess Royal and Duke of Fife Memorial Park.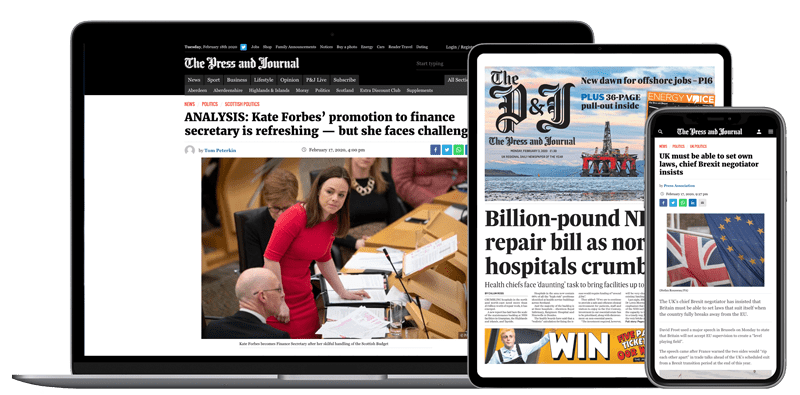 Help support quality local journalism … become a digital subscriber to The Press and Journal
For as little as £5.99 a month you can access all of our content, including Premium articles.
Subscribe