 Police are hunting a man in woods at an Aberdeenshire village following reports that he threatened a restaurant worker with a knife in the street.
Officers were called to Insch at about 7pm after the incident outside the Commercial Hotel, on Commerce Street.
The would-be robber is  alleged to have terrorised an employee from the attached Cafe Mint while wielding the blade.
Inquiries continuing after restaurant owner threatened by knifeman in north-east village
The shaken victim told the Press and Journal that after he put up a fight, the man fled the scene and took refuge in nearby woods – still with the weapon.
The restaurant worker said: "I could see him coming down the road ahead of me, and then go into a lane.
"The next thing I know, he is coming up to me and saying 'give me your watch and jewellery'.
"At that point, he pulled out a big knife but I grabbed him by the hand and asked what he was doing.
"I told him I recognised him from the pub, and he grabbed car documents from my hand and ran away.
"I chased after him, and he dropped the car documents but continued brandishing the knife as he headed off into the woods.
"I was shaken up, but the main thing is that nobody was hurt."
The alleged attacker is understood to be from the Essex area, with a recognisable accent.
A police spokesman confirmed that a search of the area is still ongoing.
He said: "There was a report of a disturbance, and someone has made off from the police.
"We are making efforts to trace him at this time."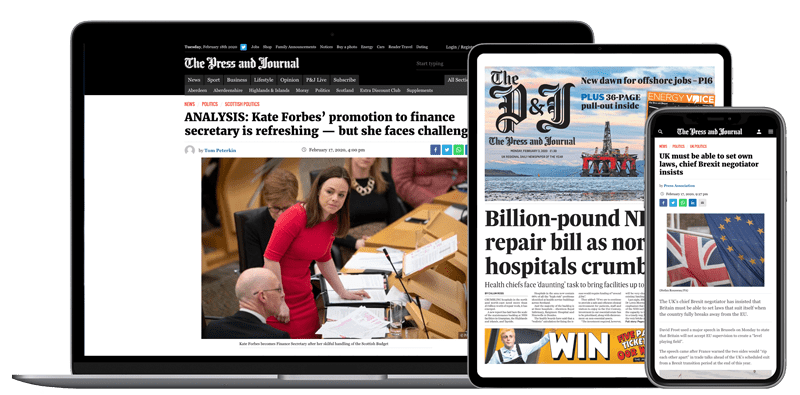 Help support quality local journalism … become a digital subscriber to The Press and Journal
For as little as £5.99 a month you can access all of our content, including Premium articles.
Subscribe