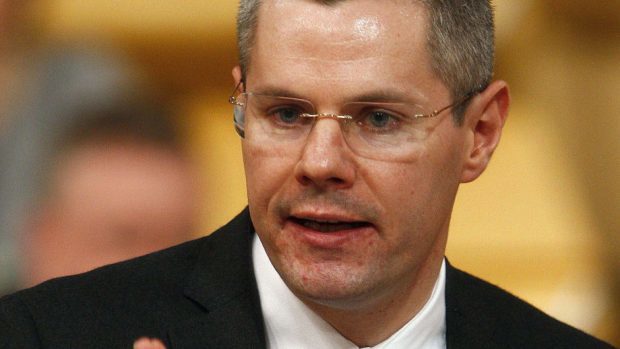 An affluent north-east constituency will be one of the worst hit by the Scottish Government's income tax increase, according to its MP.
Better-off Scots are facing a double-whammy raid on their wallets after the draft budget proposed income tax rises for higher earners and paved the way for more council tax hikes.
During last week's budget announcement, Finance Secretary Derek Mackay announced changes to tax bands and rates that will mean more than one million people earning £26,000 and above will pay more tax than those in the rest of the UK.
Local authorities are facing a cut of £153million from essential services, on top of more than £500million extra required to maintain current provision, making it likely that council tax will rise again in many areas.
And now, West Aberdeenshire and Kincardine MP Andrew Bowie has claimed people living there will be among the worst-impacted by the policy change.
Mr Bowie has pointed to figures from the Office of National Statistics, showing that the median income of his constituents who are working full-time is about £33,100 a year, well above the Scottish average.
He said: "Some people may be willing to pay more if it meant improvements in public services, but the reality in Scotland is that our education system and health service are suffering under the SNP.
"Derek Mackay would be far better served addressing waste in government spending and looking to grow the economy rather than hammer hard-working taxpayers across the country.
"That is not the way to address the shocking projections for growth of just 0.7% next year. Mr Mackay and the SNP should think again and reverse these planned tax grabs, which will do nothing to help our economy."
The income figures do not include the self-employed, those on benefits or those who accrue money from private pensions, savings or investments.
Council tax bands in the three largest towns in the constituency – Westhill, Stonehaven and Banchory – are also at the higher end of Band E, on average.
But a spokesman for the finance secretary argued the government has gone above and beyond to support the region in the face of Westminster austerity.
The spokesman said: "UK Tory Governments have siphoned off countless billions in oil revenues from the north-east economy in recent decades while failing to give anything in return.
"In contrast, the SNP Government has delivered extra help for north-east firms when it comes to business rates, while we are also investing £125million as part of the Aberdeen City Region Deal, estimated to create 3,300 new jobs, and a further £254million of additional support for key infrastructure in the north-east.
"Meanwhile, the north-east, along with the rest of Scotland, is being jeopardised by the Tories' disastrous Brexit plans, which threaten jobs, investment and living standards."