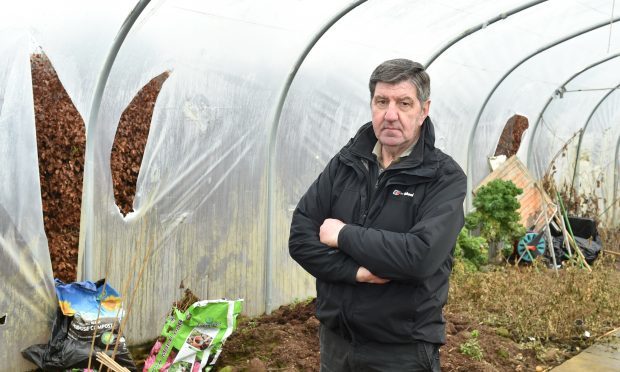 It has repeatedly fallen victim to vandals in recent months.
And now, Inverurie and District Men's Shed, which opened in 2014 and has more than 100 members, has been targeted again.
The popular Harlaw Road site, behind the soon to be demolished day centre, has been vandalised at least four times in the last year.
At some point between Christmas and New Year, the group's polytunnel, which is used to grow plants and vegetables in the garden, was ripped open by the culprits and damaged beyond repair.
Those responsible left behind three chocolate bars and a pregnancy test.
Alistair Smith, a trustee of the organisation, said members had become increasingly despondent with every new incident.
He added: "This is now the fourth or fifth time this has happened and it's been torn so badly we can't fix it.
"We obviously want to help the community by providing the garden and we have also got quite a lot of members who use the polytunnel.
"And we recently got funding to increase the facilities in the gardening area to allow people to develop their skills in horticulture.
"We want to grow more plants and sell them to raise funds for the shed, but can't do that now – a lot of the members are totally demoralised by the continuing vandalism."
The news comes with the charity appealing for help in finding a new home, because it will be forced to move once the centre is mothballed.
Mr Smith said: "We're going to have to relocate because this site is going to be turned into council offices.
"So we're desperately looking for another place, which is secure, where we could set up the shed as we have nowhere else to go at the minute."
Inverurie and District councillor Judy Whyte said she hoped a new location might help tackle the problems the group has suffered.
She added: "It's very disappointing the men's shed has been the target of mindless vandalism yet again.
"There's no doubt it will be very upsetting for the volunteers and users of the facility who put so much effort in.
"Part of the problem is they are stuck next to a derelict building, so hopefully, once they are able to find a more appropriate permanent location, the situation will be improved."
Meanwhile, police are investigating after vandals daubed graffiti on the constituency office of Ross Thomson, MP for Aberdeen North.
The perpetrators sprayed the word "Tory" and a moustache on a picture of Mr Thomson on his office window on Holburn Street.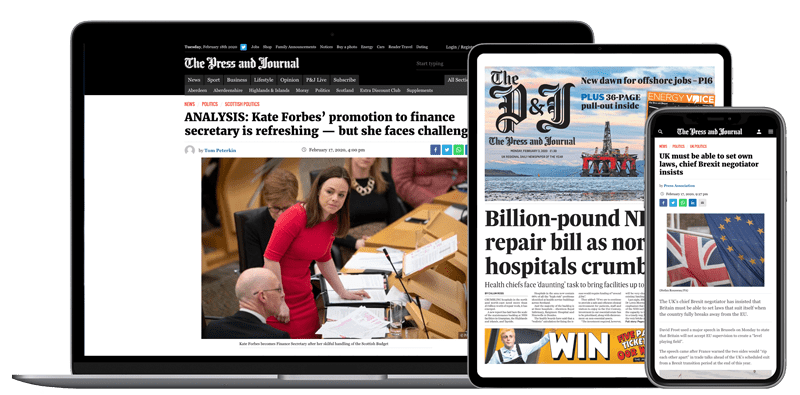 Help support quality local journalism … become a digital subscriber to The Press and Journal
For as little as £5.99 a month you can access all of our content, including Premium articles.
Subscribe