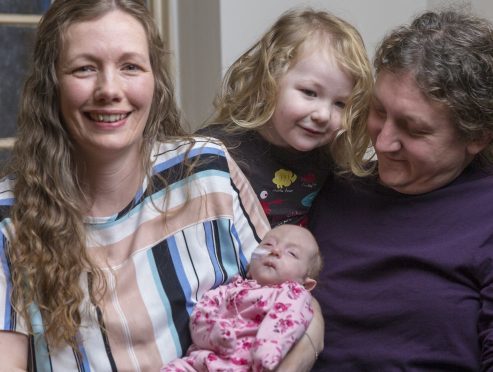 The desperate parents of a baby with an incurable condition claim she is being discriminated against as they battle for surgery which could help prolong her life.
David and Gina Scanlan's 13-week-old daughter Willow was born with the chromosomal disorder Edwards' syndrome, which causes disabilities and serious heart defects.
Now the Aberdeenshire couple are worried medical teams are "dragging their heels" over a decision to carry out surgery which could extend her life.
Before Willow Scanlan was born, the couple were told that their baby had a hole in her heart which could be operated on.
North-east parents plead with doctors not to give up on baby daughter Willow
However, chromosomal tests later revealed that Willow had a rare form of Edwards Syndrome and the situation changed.
Mrs Scanlon, 43, of Fyvie, said: "It was after that discovery that the operation was then not offered.
"We fear our baby is being discriminated against because of her disabilities. We want Willow to be given the same right to life as any other child with a life-limiting condition.
"Surgeons operate on children with late stage and terminal cancer to extend their lives, as they rightly should. Why not on Willow? Is her life any less valuable because she has disabilities?"
Willow was born at Glasgow's Royal Children's Hospital on November 3, where an echocardiogram test was carried out showing problems with her heart.
The family has since returned home but the vital test results have yet to be forwarded on to specialists at the Royal Aberdeen Children's Hospital.
Mr Scanlan, 40, said: "The consultants need to see this information in order to make a decision and I have now had to make a formal request to get the results sent up to Aberdeen.
"I'm ready to take Willow down to Birmingham and have the test done again at my own cost."
NHS doctors have said that heart surgery is not routinely offered to children with Edwards' syndrome because of their short life expectancy and due to the risks involved.
The Scanlans are considering taking Willow to America to receive treatment if they are turned down in the UK.
Research into Edwards' syndrome shows babies receiving heart surgery had an increased chance of survival from 33% to approximately 67%.
An NHS Grampian spokeswoman said: "Strict rules on patient confidentiality prevent us from commenting on individual cases.
"Speaking generally, patients (or their parents/guardians) can seek a second opinion if they are unhappy with the course of treatment set out by our clinicians. Access to medical records will always be supported in line with current legislation."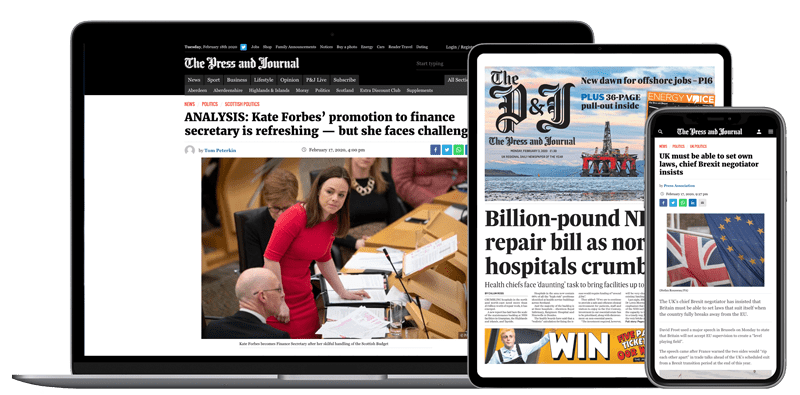 Help support quality local journalism … become a digital subscriber to The Press and Journal
For as little as £5.99 a month you can access all of our content, including Premium articles.
Subscribe