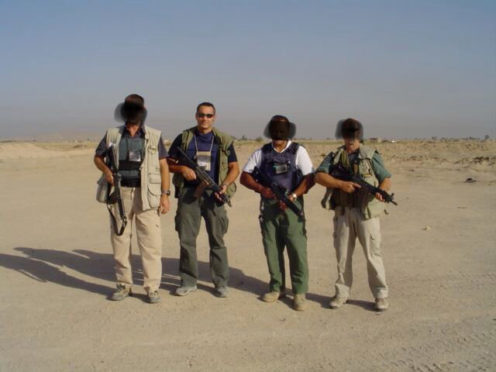 A former Royal Marine has set up a new organisation to help current and ex-service personnel deal with mental health issues.
And Simon Maryan, 46, has plenty of personal experience: he himself struggled with post traumatic stress disorder and knows what it is like to be "left swinging in the wind".
The Turriff-based psychological therapist told the Press and Journal he was dismayed by the lack of coordination between the hundreds of military charities, which currently operate across Britain.
So he has created a not-for-profit organisation called Icarus – Immediate Care, Assessment and Rehabilitation for Uniformed Services – in a bid to reach out to former serving personnel who require assistance.
Mr Maryan explained yesterday how he could not just sit back while forces statistics showed that two out of five veterans were suffering from isolation, loneliness and mental health problems.
He said: "Speeding up access to treatment and making it easier for people to find out and know where to go for help is a great place to start.
"With over 350 military charities, it is confusing and almost unbelievable that so many people are still slipping through the net and killing themselves because they can't go on being homeless, jobless, or living without their families.
"It pains me to see and read and hear these stories on a weekly basis.
"That's why we have set up Icarus and we are committed to providing help and advice and listening to those who need us and provide a positive means of going forward."
Mr Maryan has gained the backing of several high-ranking military figures, including Lord [Richard] Dannatt, who was Chief of the General Staff from 2006 to 2009.
He has also worked with David Bellamy, a former British Army officer, who has been in contact with General Sir John McColl, the chairman of COBSEO, the Confederation of Services Charities.
He added: "We operate remotely, but the world is a small place these days, and any money we draw in from sponsors, donations and fundraising will be ploughed back into providing our services to as many people as possible.
"We will be providing immediate mental health treatment via a free phone line for serving military personnel, veterans and all emergency services.
"Once we have made contact with someone in need, we will arrange to utilise video call systems to enable face-to-face communication, regardless of location, and begin treatment after an initial intake form and assessment.
"We will also treat family members who are affected by living with and caring for people in the uniformed services who are suffering.
"There are currently four of us available as therapists, but we are planning to expand that and we are building a national list of suitably qualified volunteers to help provide our service."
Mr Maryan believes there is widespread agreement about the urgency of the disparate organisations working together rather than ploughing a lone furrow.
Andrew Bowie, Scottish Conservative MP for West Aberdeenshire and Kincardine, met with him recently and supports the new initiative.
He said: "As a former officer in the Royal Navy, I'm passionate about looking after members of our armed forces. With so many charities involved in the UK, it's unacceptable people are still slipping through the cracks.
"I met Simon and I am very interested in the work he is doing. Providing direct access for veterans to talk to specialists and people they can relate to will be of huge benefit.
"I have pledged my support and will be happy to do what I can to help."
Mr Maryan appreciates that time is of the essence for those he is striving to help.
He added: "Many people have waited too long to be seen by a GP, psychiatrist or psychologist and this had led to them being lost in the system.
"For somebody with a condition such as PTSD, which is laced with anxiety and panic attacks, hyper-vigilance, paranoia, addiction, anger and depression, it is extremely difficult to commit to a programme that's so rigid.
"I find it ridiculous these organisations and the people treating ex-service personnel have not yet grasped this."
Mr Maryan expects to be busy in the months ahead. But he is realistic about the impact of Icarus in the short and medium term.
He said: "The severity of problems obviously varies greatly and, for some people, they are so bad they feel the only thing they can do is take their own life.
"There are countless stories of serving men and women and veterans committing suicide and, sadly, with the best will in the world, we can't save everyone.
"However, that doesn't mean we should stop aiming for that goal."
The helpline number is 0800 6890864 and further information is also available at www.simonmaryan.com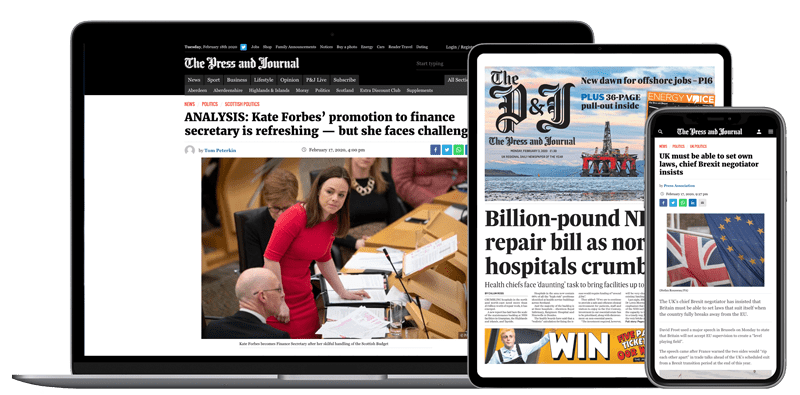 Help support quality local journalism … become a digital subscriber to The Press and Journal
For as little as £5.99 a month you can access all of our content, including Premium articles.
Subscribe