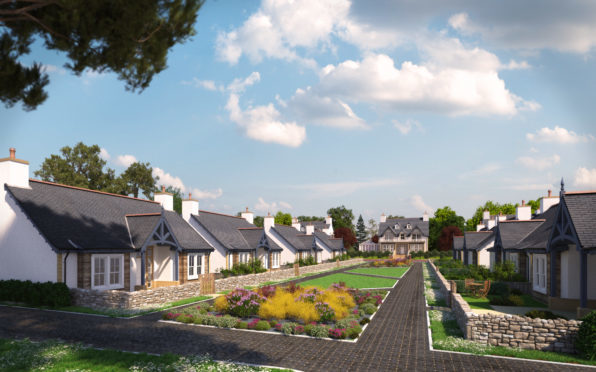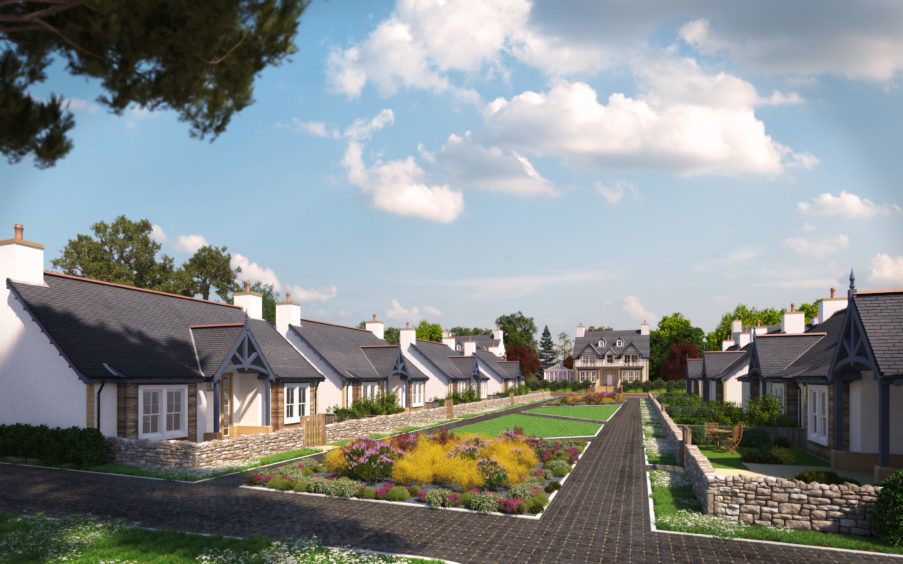 Plans to build 500 homes on Donald Trump's Aberdeenshire golf course have drawn interest from more than 70 countries.
The £150million proposals have already attracted more than 200 expressions of interest from as far afield as America and Australia.
Proposals to create the Trump Estate – a mix of luxury housing, 50 hotel cottages, a gym, equestrian centre, shops and offices – at Menie, near Balmedie, were unveiled last week.
They were accompanied by predictions the development would bring about 2,000 jobs during construction, almost 300 full-time posts and contribute £250 million to the region.
Estate agency Aberdein Considine is preparing to help sell the new homes – which will range from two-bedroom properties starting at £295,000 to five-bedroom mansions  starting at £1.3m.
Alan Cumming, the firm's national estate agency director, said that interest has been local, national and international.
"The demand we have seen is unprecedented for a project just entering the planning process," he said.
"There has been a lot of genuine interest in the product and the development as a whole, particularly from people in the north-east of Scotland, where the mix of housing proposed is quite rare.
"However, there has been substantial interest from overseas. Our analytics tools tell us that between the plans being lodged on Tuesday and the weekend, we had interest from 73 different countries, including America, Spain, Germany, Norway and Australia."
However, although the plans have been backed by tourism chiefs they also sparked fresh opposition from the course's long-running detractors.
Both East Garioch councillor Martin Ford, who used his casting vote as chairman of the  planning committee to reject the original 2007 application, and Menie resident David Milne have predicted that the latest plans will be rejected.
Meanwhile, a fresh row has broken out after a newly-published Scottish Natural Heritage (SNH) report revealed the dunes had been "partially destroyed" by the course, as reported in The Sunday Times.
The report, released through freedom of information, calls into question the Foveran Links' site of special scientific interest (SSSI) status as a result of the course construction.
SNH's report, which was released to the Grantham Research Institute on Climate Change and the Environment, states that the construction of the course had "affected the natural morphology of the dunes and interfered with natural processes" and that most of the features had been "lost or reduced to fragments".
However, the Trump Organisation has argued that it only owns 5% of the site mentioned in the report.
Sarah Malone, executive vice-president, said: "As for the small portion that we do own, no other SSSI in the land has seen more environmental care or investment.
"The site was ignored until Trump took ownership and is now celebrated and enjoyed by many."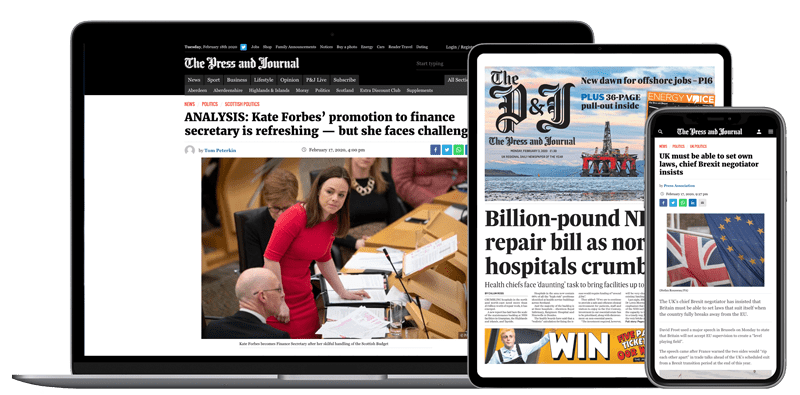 Help support quality local journalism … become a digital subscriber to The Press and Journal
For as little as £5.99 a month you can access all of our content, including Premium articles.
Subscribe