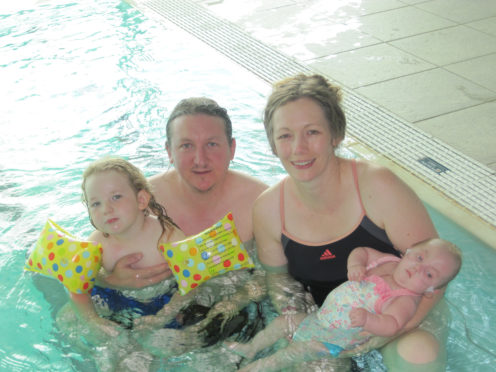 The grieving parents of a disabled baby who gave them "so much love" paid tribute to their daughter last night – following her death from heart failure.
Willow Scanlan died in the arms of her mother and father, Gina and David Scanlan, at Aberdeen's Royal Infirmary on Wednesday, just hours after being brought in with a chest infection.
She was born with a heart defect and was later diagnosed with Trisomy 18, also known as Edwards Syndrome, a chromosomal disorder which usually results in only palliative care being given as treatment.
The Scanlans fought to get a life-lengthening operation to fix Willow's heart, which was carried out at Glasgow's Royal Children's hospital last June.
They relocated to Glasgow until they were given the all-clear to bring Willow home just days before her first birthday in November.
Last night, as the 14-month-old's body rested in her bedroom within the family home, Mrs Scanlan said she was still getting used to life without her daughter.
She said: "She was my little baby girl. I am still listening out for her and I've had to leave a light on for her because she really didn't like the dark.
"I'm glad at the end that she went very peacefully and we had the chance to hold her and be with her – and to bring her home again – we will never forget her and the love she brought to our lives.
"Love was ultimately what Willow was all about. We will just miss her so much."
Looking back on Willow's short life, Mr Scanlan says the couple were "not bitter" despite their long battle with health officials to get treatment.
They were hopeful that their little daughter would pull through.
Mr Scanlan, 41, said: "We had to fight for her.
"If we had just given up and agreed with the doctors to not go ahead – then we would always be wondering if we had done all we could possibly have done – I think we can say with all conscience that we fought as hard as we could.
"But in the end Willow couldn't fight any longer. I'm glad we got to spend another Christmas with her and that she had enjoyed that time with us.
"There were a few moments when we thought she might pull through this – and that she was playing another one of her tricks – but we could tell it was her time to go.
"I'm glad we got to be there for the last few frames of her film – her story – and they were peaceful."
The family said they wanted to thank all the staff at CHAS' Robin House and staff at the ARI for "going all out" to help Willow.
A private funeral will take place on Wednesday and the family have requested that instead of flowers people could make donations to CHAS if they wish to do so.
---
>> Keep up to date with the latest news with The P&J newsletter
---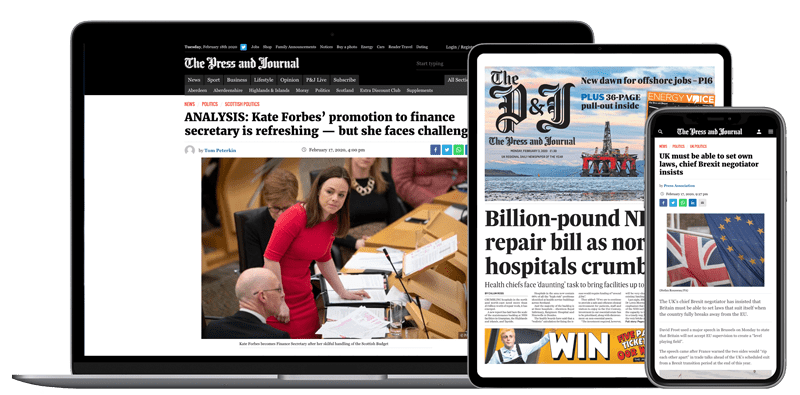 Help support quality local journalism … become a digital subscriber to The Press and Journal
For as little as £5.99 a month you can access all of our content, including Premium articles.
Subscribe